CREAMFIELDS ANDALUCIA 2012
This dance music DJ festival, which takes place all over the world (Argentina, Ireland, Turkey, Mexico, Russia, Brazil, Portugal and Poland) is organised by Cream Club in Liverpool. This was the fifth year running for Creamfields Andalucia and in 2012 moved to a new location, the Jerez Moto GP circuit.
The festival had three stages and a camping area. Shuttle buses ran to and from the incredible beaches of Costa del Luz, Cadiz coast as well.
The festival ran on Saturday 10th August and Sunday 11th August 2012.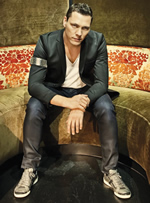 Tiesto
There were many huge and widely anticipated acts such as Tiësto, Steve Aoki, Anton Pieete, Dirtyphonics, Gonçalo, Flux Pavilion, Fritz Kalkbrenner. In this year, the music continued playing for 24 hours (12 on each day) throughout the weekend. The first 4 000 tickets were sold at 50€ (plus expenses) but ran out quickly!
Read the history and more information about the festival here, and read more information on the event venue, Jerez Race Circuit.
Hotels near Jerez Moto GP Circuit
Book hotels near Moto Circuit