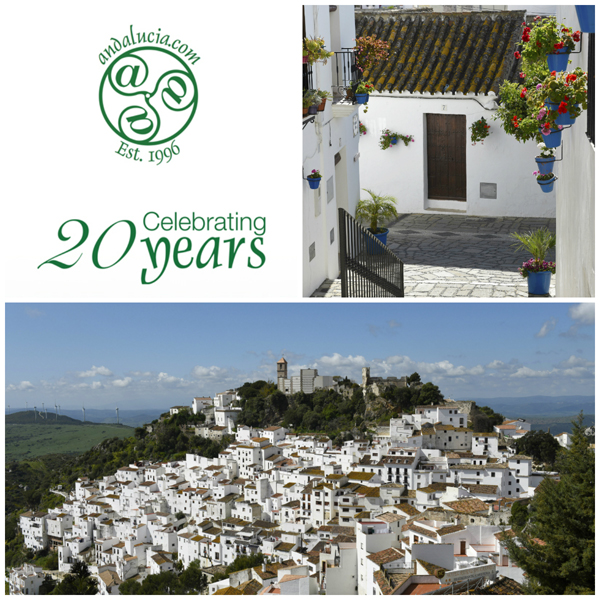 Treasure hunt between Estepona and Casares
Back in 1996, in the early days of the internet - when WIFI, twitter and touch-screen smart phones were but a far-off futuristic dream - a tech-savvy young British engineer living in southern Spain had an idea: to register the domain
andalucia.com.
Chris Chaplow, along with his wife Michelle, an award-winning photographer who had already taken thousands of images of Andalucia, made a decision which was as forward-thinking as it was simple. Using Michelle's ample photo library, at first on slide and later digital, and information garnered during weekend trips around the region, on 17 April 1996 the Chaplows started what was to become Spain's premier English-language website. Twenty years on, after the dotcom boom-and-bust of the early 2000s, followed by a major economic recession which has hit Spain particularly hard, Andalucia.com has consolidated its position, continues to thrive, and indeed goes from strength to strength. Visitor figures hit an all-time high in March - 419,117 in a month - and the site has over 10,000 pages which are constantly being edited, updated and added to. The website prides itself on being the most-visited website about Southern Spain. To celebrate this double-decade milestone, the Chaplows organised a media excursion for a select group of guests last week, on the website's 20th birthday - 17 April 2016. Around 50 Brits, Americans, Italians, and Spaniards - from Andalucia and beyond - enjoyed a memorable day out of treasure hunts, story-telling and delicious tapas. With unusually British weather for the coast - sharp rain showers, grey clouds, and intervals of intense sunshine - we climbed up to hilltop castles, hunted down clues, and tweeted selfies.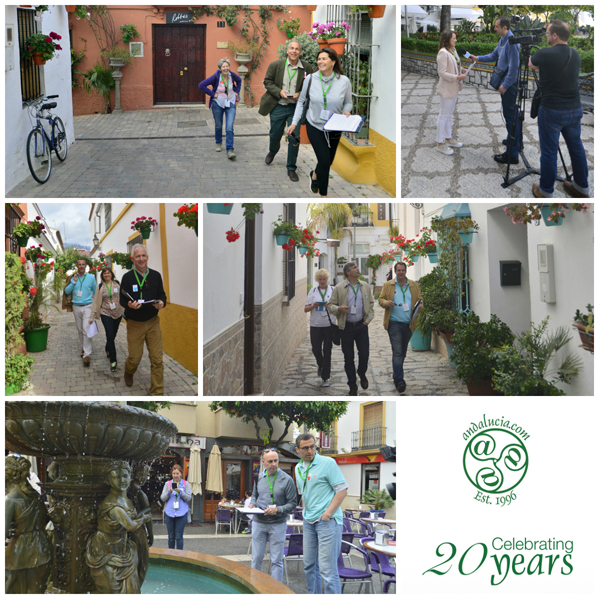 Searching for clues in the old town of Estepona
After a treasure hunt through the pretty streets of Estepona old town, in teams of three themed around colours, we took a bus to the hidden-away Necropolis Prehistorica de
Corominas
in Estepona, where we saw the contents of five dolmens discovered when the AP7 motorway was being built, with reproductions of the skeletons arranged exactly how they were found, along with arrowheads and ornaments. In this historic setting, Andalucia.com Founder and MD Chris recounted the past, present and future of Andalucia.com, from right through fromn 1996 to 2016. He started with the background about when the site was founded all those years ago, using painfully slow, now-antiquated technology, and took us through the major milestones along the way - including yours truly coming on board as Chief Blogger and Contributing Editor in 2010. Lots of interesting insights into how the business was built, and how it has come through good times as well as more challenging ones, plus Chris' vision for the future.
Necropolis Prehistorica de Corominas in Estepona
After Chris' presentation, followed by a team photo at the Necropolis entrance, we were taken up to the spectacular hilltop town of Casares, for another treasure hunt, climbing the steep streets past flower-filled gardens and terraces, to the castle. The teams had to look for various dates and names, and have a photo taken with two girls in flamenco dresses (the feria season has just started in Andalucia, with the
Feria de Abril
in Seville). The weather was dramatic, with short rain showers and  much laughter as we sheltered under trees, then made our way back down through the town.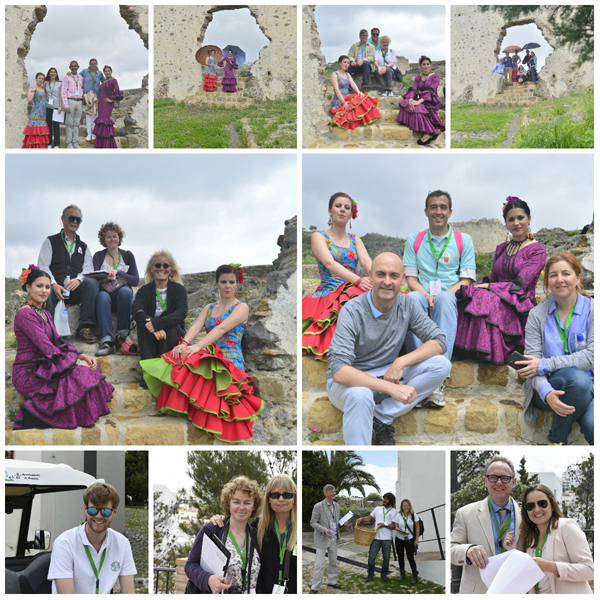 Next stop, treasure hunt in Casares
Our final stop was for lunch in the beautifully-situated Venta Garcia, a gourmet restaurant in the countryside near Casares, which overlooks green hills through its high picture windows. When we arrived, it was time for a well-deserved drink on the pretty terrace, with its outdoor bar and fireplace. Juan Jesus Garcia, the owner and chef, put on an endless stream of delicious tapas to satisfy our considerable appetites, worked up by all that walking and hunting including duck with orange, grilled goat's cheese, and prawn couscous. And, at the end, of course, a birthday cake and cava, to toast the continued success of the website!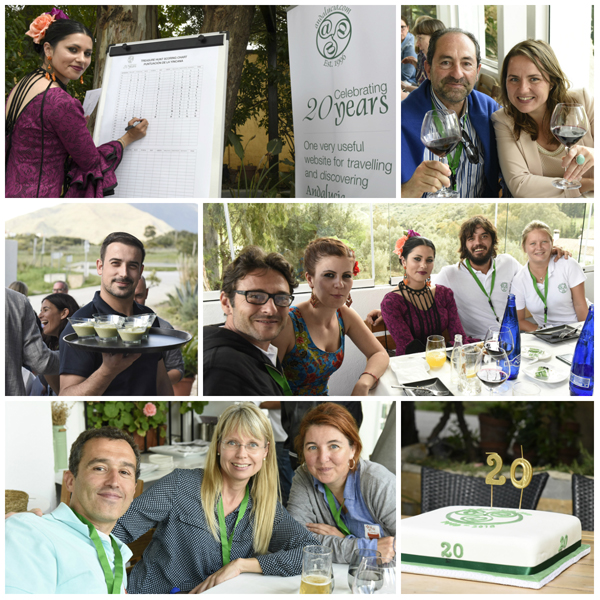 Gourmet lunch at Venta Garcia, Casares
What a perfect way to celebrate this important anniversary in the history of Andalucia.com - exploring and enjoying this stunning part of southern Spain, with great company, visiting typically picturesque spots but also introducing us to less well-known places. The day ran smoothly, despite occasionally inclement weather, thanks to an excellent support team of Andalucia.com staff and volunteers.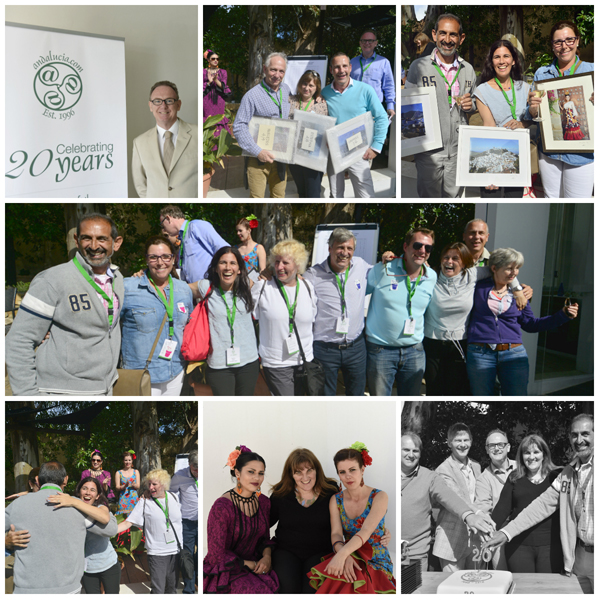 Gourmet lunch at Venta Garcia, Casares
Here's to the next 20 years! Click
here
for more media coverage of the event.