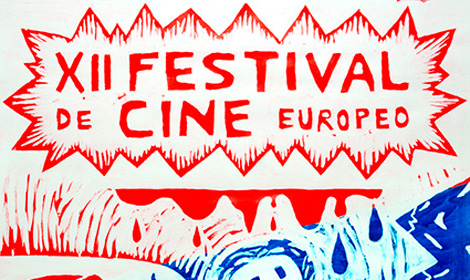 Seville International Film Festival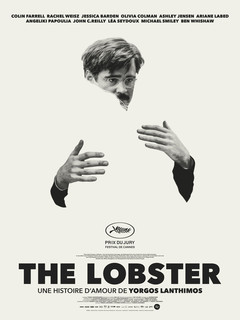 The Lobster is a truly international film, with Greek director and writers, and Irish, English, French and American actors.
This year's XIIth
Seville International Film Festival
, which aims to promote European cinema, takes place from 6 to 14 November. More than 200 films from 43 countries will be showing in 450 screenings around the city. As you'd expect, Spain has the largest offering, with 57 films, and 25 Andalucian productions, either made locally, or by directors who hail from the region.
Timothy Spall, winner of last year's Giraldilla award for Best Actor for
Mr Turner
(Mike Leigh won Best Director), about the English landscape painter, inexplicably passed over at this year's Oscars, will receive a special award (Premio Ciudad Sevilla) at the Opening Ceremony on 6 November.
Movies to look out for include:
IN COMPETION FOR GIRALDILLA AWARDS
OFFICIAL SECTION
The festival opens on 6 November with a gala screening at the Teatro Lope de Vega of the powerful French drama,
Les Deux Amis
(The Two Friends), about a love triangle in modern-day Paris which harks back to the Truffaut classic
Jules et Jim
.
Off-beat low-budget satire
The Lobster
, about a dystopian future where no adult is allowed to remain single, or else they're turned into the animal of their choice (the title refers to the Colin Farrell character's selected beast), features a first-class cast: Rachel Weisz, Colin Farrell, Olivia Colman, John C Reilly, and a brace of Bond stars -
Spectre
girl Lea Seydoux and Ben Whishaw (Q in Bond movies).
PANORAMA ANDALUZ CORTOMETRAJES
This section brings the usual eclectic selection of short films, including one about Semana Santa,
Seville Santa
, and
Bla Bla Bla
, looking at the topical theme of car-sharing.  
OUT OF COMPETITION
PANORAMA ANDALUZA
A total of 23 films (12 long and 11 short - see above).
La Isla Perejil
is a comedy in Spanish and Arabic which sees an unsuspecting Moroccan soldier sent to guard the tiny island in the Mediterranean, disputed territory between Spain and Morocco, little knowing he's just a pawn in a potentially explosive geopolitical situation.
La Vida en Llamas
is about the brave, dedicated men who fight the devastating summer forest fires which affect Andalucia year after year. This is from the makers of the Goya-nominated 
30 Años en la Oscuridad
.
Melchor Rodríguez - El Angel Rojo
 tells the story of a little-known anarchist who saved thousands of nationalists from death during the Spanish Civil War.
Mi Querida España
-  a montage of interviews by Sevillano journalist Jesus Quintero (also known as "El Loco de la Colina", the Madman on the Hill) over the decades, showing a broad, varied and changing view of Spain.
Techo y Comida
- the challenges faced by an unemployed single mother trying to get by in today's Andalucia.
You can find trailers and screening details for all these films - location, date and time - on
the SEFF website
.
This short film is a satire of a recent successful Andalucian thriller -
La Isla Minima
.
<div align=center>
<iframe width="560" height="315" src="https://www.youtube.com/embed/FV09XIzgBjA" frameborder="0" allowfullscreen></iframe>
</div>