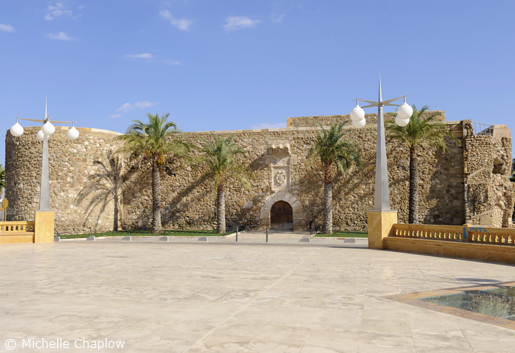 Carboneras on the coast of Almeria.
HISTORY OF CARBONERAS
In 1559, King Felipe II gave these lands to the Marquis of Carpio, with the mandate to build the Castle of San Andrés. This was intended to defend coast from the Moors before the uprising of the Alpujarras. At that time, the hills surrounding the town were abundant in trees, so ovens were built to produce charcoal. This industry was so successful that the product was exported to various markets in Spain and Africa, including Oran, Algeria.
The town was once practically uninhabited due to its geographical isolation, but began to be frequented by the workers and sailors involved in the coal trade. The geography of the land invited smuggling and piracy, and the Moors in the Christian Kingdom of Granada took advantage of this to communicate with the Moors in North Africa, especially during the Moorish Rebellion of 1568. It was difficult to prevent the Christians from losing their hold, since within 100 kilometers there were only two defensive castles.
In the Acts of the Cabildo de Huércal-Overa, it is recorded that in 1745, an English Navy was present in Carboneras, whose purpose was unknown. When Spain and the United Kingdom were at war there were fears of reprisals, so the Commander of Vera, Don Salvador Campoy, sent messages to the populations of the district asking for help, although there was no need to engage in combat. In 1776, another castle was built on the Mesa Roldán.
In 1813, Carboneras ceased to be a district of Sorbas and formed a new municipality.
Throughout the rest of the nineteenth century and the beginning of the twentieth, Carboneras developed its first proper economy through the cultivation of esparto grass, which was exported to England.
Destinations