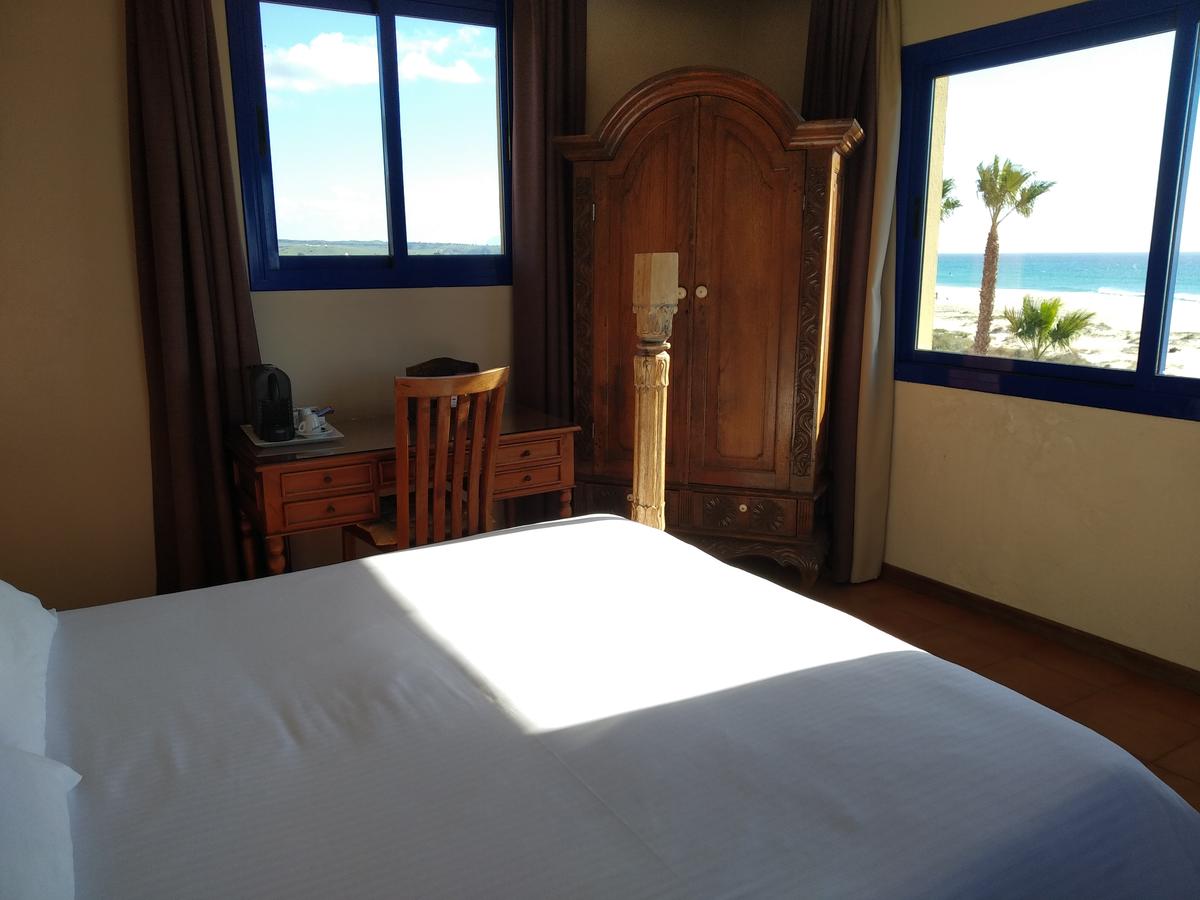 Beachside bliss right next to the stables © Booking.com | Hotel Dos Mares
Horse-Riding Hotels On the costa de la luz

A selection of hotels and accommodation which offer horse-riding services. Thanks to Andalucía's extensive and rich natural landscape, many professional horse-riders have set up places for tourists to stay and enjoy guided tours of the region on horseback.
Horse-riding hotels usually offer all the same services as a normal hotel, but with a more rustic style - although this does not necessarily mean lower standards.
Facilities and services on offer will vary with price, but either way horse-riding hotels provide an ideal way for guests to experience the beautiful flora and fauna of Andalucía, in equine company.
Hotel Hurricane
The Moorish-style Hurricane Hotel faces onto the beach in Tarifa, southern Andalucia. It offers excellent views of the Straits of Gibraltar, 2 swimming pools and a very popular restaurant. It also has its own stables, and horses can be hired to explore the surrounding area.
Beach Hotel Dos Mares
Set on Tarifa's unspoilt Los Lances Beach, Beach Hotel Dos Mares offers an outdoor pool with views of the sea and Morocco, a tennis court, gym, windsurf school and horse riding. At Dos Mares you can choose between Moroccan-style rooms and bungalows. The hotel has a restaurant, 2 cafés and a snack-bar on-site.