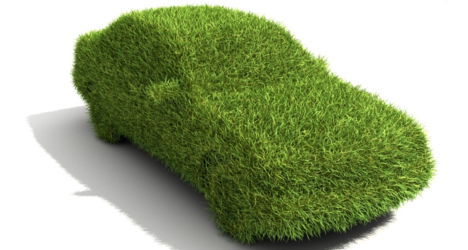 In terms of transport, and reducing both emission and consumption which go hand-in-hand with motor transport, many cities in Andalucia are encouraging people to get out of the cars and onto bicycles and public transport, by making both easier and more available. In Seville, for example, the Sevici system offers 250 points around the city where you can take a bike and drop it off again - and the first half hour is free. An extensive new network of cycle lanes around the city makes this healthy and emission-free form of transport easier, quicker and safer.
The new Metro system also encourages people to leave their cars behind when entering the city, although it only has one line currently, from east to west, and there is even a (very short) tram line (Metrocentro) as well, from the Prado to Plaza Nueva.
Along with a successful new 2,000-euro government subsidy for new cars, Plan 2000E, electric cars are now available in several cities in Spain (Project Movele), with Seville the only Andalucian destination where you can drive green. By 2014 Spain´s roads will have an estimated one million electric and hybrid cars, with the first Spanish electric car being launched by Renault in 2011 and the first industrial hybrid-electric vehicle in 2010.