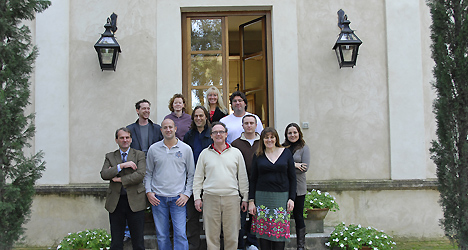 Back in late January, a group of 12 members of the Andalucia.com team, including three directors and social media expert Justin Parks, headed off to Jerez for a Think-Tank Strategy Day.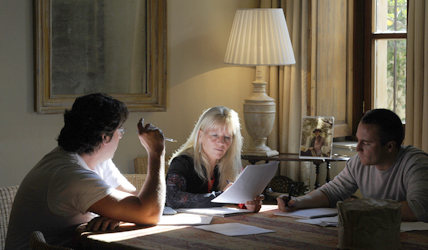 The venue for this meeting was Casa Viña de Alcantara, a stylish and intimate 19th-century country house hotel, outside the city, set in private grounds. It was built as the family retreat for one of Jerez's sherry barons, and has its own vineyards. The Viña, with its roaring fire and comfortable sofas, provided the ideal informal setting for this brainstorming session.
With a wide cross-section of media disciplines, from creatives - journalists and designers, to commercial – sales and marketing, to admin, and – most importantly for a successful, cutting-edge website like andalucia.com - the "tech heads" - informational architects and SEO Web developers, and, finally, management - all under one roof, it was an information base second to none.
Ideas were flowing, with everyone thinking about all aspects of the business, not just their own. There were no borders – new perspectives are invaluable - and everyone put all their energy into coming up with exciting, innovative ideas for the website. Work on implementing some of the simpler changes has already commenced, while the more elaborate and technical projects will be rolled out over the next year.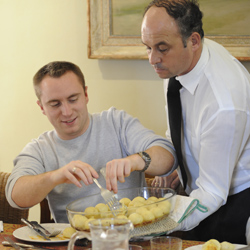 Will "Living it up" at Viñas de Alcantara
This hugely productive – and enjoyable - day was testament to the power of sharing knowledge, especially in terms of multimedia, and the explosive, global phenomenon that is social media. With the ´viral´ popularity of new applications, systems and platforms, and everything changing so fast – blink and you miss it – everyone agreed that we must always stay at the cutting edge of the latest technology, so we can offer our customers the best possible – most effective and attractive - product and experience.
The team came together to develop our strategy for 2010 and, judging by the quality of ideas which were produced, it's going to be a storming year.