The 13th-century Castle of Saint Catherine in Jaen - the perfect place to stay.
Paradors in Andalucia
Imagine spending the night in a Spanish castle, looking down from your perch on a hilltop. Or, how would you like to stay in an ancient monastery or a convent? Many such buildings are open to the public in the form of beautifully restored hotel facilities, thanks to a network of state-run Paradores.
You might expect that such facilities would only be available to those with ample budgets – but this is not so. In fact, one of the aims of the Parador hotels is to make these wonderful buildings and amazing destinations accessible to normal budgets. Therefore, while not exactly cheap, they are within the reach of those who really want such unique experiences.
Paradores are not always located in historic buildings. Sometimes the purpose of a Parador is to open up a fascinating – but remote – area to tourism. These are cases where private ventures will not risk setting up shop, so the government has taken the initiative to build quality facilities for those wishing to visit these out-of-the-way places.
Even if you don't stay in a Parador, you can still enjoy the amazing views, unique settings or just glimpsing the interiors of castles, palaces and other historic buildings by having lunch, dinner or even just afternoon tea or a cup of coffee on the terrace.
One thing is certain: each Parador is a unique gem with a history all its own. However, you choose to get to know the Paradores you come across, be sure to find out the story behind each one – especially when restoration has been a factor. These are the history lessons you will never forget.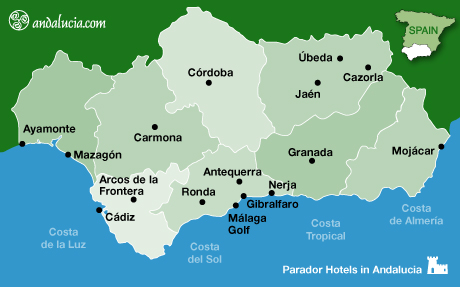 Map of Parador hotels
Parador Hotels in Andalucia
Book Parador hotels in Andalucia
PARADORES IN ANDALUCIA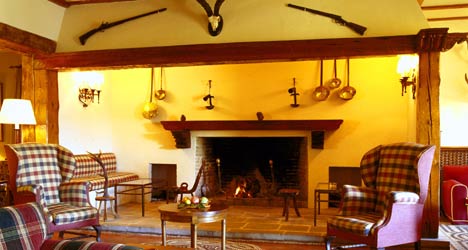 Each Parador is a unique gem with a history all its own.