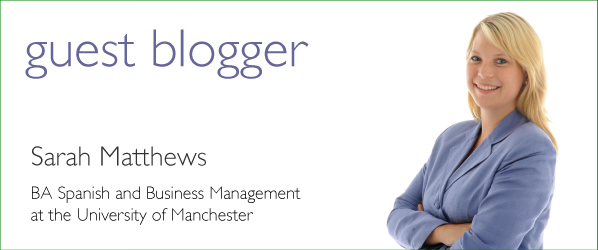 When you think of Spain, what comes to mind - sun, sea,
sand
, paella,
bulls
,
tapas
? Something that I will add to that list from now on is
chiringuito
(beach bar). They're everywhere on the coast and my week wouldn't be the same without a visit to one. I've often wondered about the history behind the name
chiringuito
, so this blog will try to explain its origin, as well as sharing a few of my top beach destinations on the
Costa del Sol
. A
chiringuito
is a small restaurant usually found on the beach, but its second less well known meaning is a much more technical term for a stream of water.
Chiringuito
as we usually know it is derived from Latin American countries like Costa Rica and Cuba, both influenced strongly by the sugar cane industries. Workers in the fields used to stop for a coffee break given to them in small or half measures called
chiringos
, and then came the term
chiringuito
when locals renamed the bar where they were served the coffee.
Chiringuitos
vary in shapes, sizes and menus, and not only do they appear on beaches, but also as you may well know, at Andalucia's famous
ferias
. These are only temporary structures but serve exactly the same purpose. So what can you expect to find at these beach bars? The first beach bar I visited shortly after my arrival here was
Ranchon Cubano
. This is located near
Marbella
with a small, hidden entrance off the A-7. There's a great atmosphere here, a truly
Latino
spirit, with live bands and salsa dancing most evenings. The
mojitos
are a must too, especially if you want to lose a few inhibitions and join the masses swinging your hips to the music. With a gorgeous white beach, what more do you need? Another hotspot for music is Sonora Beach, this time located in
Estepona
. Events are organised here throughout the whole summer - just last week I went to their Full Moon party and saw La Negra perform. She is an up-and-coming
flamenco
artist who really made the place come alive with her strong vocals and passionate sounds.
Chiringuito Rossi
has been recommended to me for having delicious
paella
. I am yet to go there, but have been advised to go after 9pm, once it's full of local charm and temperatures have dropped. Another marvellous beach and
chiringuito
in Estepona is
Puro Beach
, which can be found at Laguna Village and is another white-sanded luxury. Once you've knocked off the dry sand, head to Terra Sana, a slightly more commercial beach bar, but serving delicious, healthy meals. If you're looking for glitz and glamour,
Nikki Beach
is your perfect destination. This exclusive beach club, part of a worldwide group, has played host to some of the world's rich and famous and offers high-priced VIP cards. Other celebrity beaches on the Costa del Sol include the Villa Padierna private beach club, where
Michelle Obama
spent time on her recent holiday here. There is definitely a beach bar for everyone here, and I advise you to visit as many as possible. There's no better way to spend an evening on the edge of the sand, sipping a cocktail with good food, friends and conversation. This is actually my last blog as a guest for Andalucia.com for the meantime, since resident blogger Fiona returns from her holidays on Thursday. I hope you have enjoyed reading them as much as I have researching and writing them, and I hope that you've learned a thing or two about life in Andalucia. I hope to return to the blog and the end of my stay here to sum up my best moments of my time in Andalucia. ¡Hasta luego! (or even ¡'ta wego!)