Costa del Sol (West)
Explore the beaches of the Costa del Sol from West to East using our comprehensive guide.
Costa del Sol is the most developed part of the Coast. The Mediterranean water is warm and safe. Many towns have recently modernised "paseo maritimos" (promenades). Most locations are backed by development. More jet skis per capita than anywhere else in Europe. No shortage of bars, restaurants and nightlife. Sand tends to be grey and coarse-grained.
Costa del Sol (East)
The Beaches of Nerja are one of the towns´s biggest assets, the crystal clear waters and rocky outcrops the pepper the coastline make it a haven for snorkelling and scuba diving. The steep… More →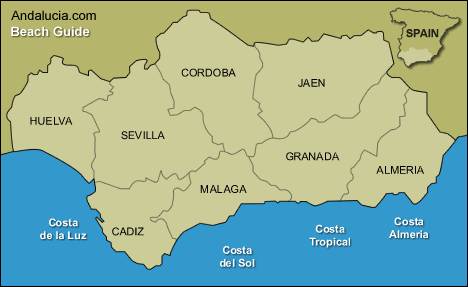 Coasts of Andalucia
About beaches in Andalucia
Destinations