Málaga Province
Malaga is best known for its string of popular beach resorts along the Costa del Sol and, although these have their own attractions, the province has much more to offer. Malaga city is a vibrant provincial capital with a fascinating history, while the area of the Costa del Sol to the east of Malaga city, towards Granada, is less developed, and is known as La Axarquia.  The Guadalhorce valley area leads from Malaga city to the Northern Malaga province, whose main town is Antequera. In the west are the picturesque mountain ranges and villages of the Serrania de Ronda.
Malaga City
Many visitors to Andalucia head directly to the Costa del Sol directly from the airport, 6km west of Malaga city, missing the myriad delights of the provincial capital. There is a charming historical quarter, interesting museums, bustling shopping streets packed with great shops, a buzzing nightlife and city beaches lined with excellent seafood restaurants.
Hotels & Accommodation

Medplaya.com
Med Playa Hotels offers a choice of 4 hotels in the Costa del Sol. All our hotels offer great value for money and excellent locations!
Areas to explore in Málaga Province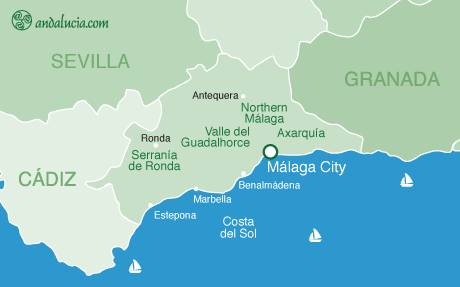 Destination tags