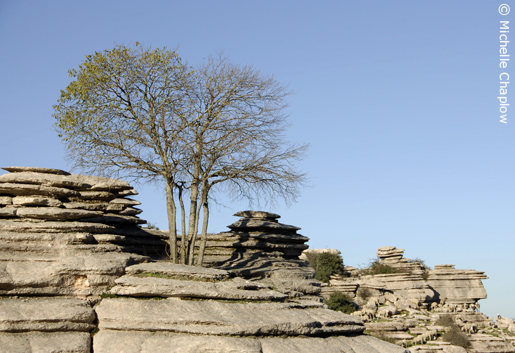 El Torcal rock formation in Malaga province.
Málaga Province
Malaga is best known for its string of popular resorts along the Costa del Sol and although these have their own attractions, the province has much more to offer, including Malaga city a vibrant provincial capital with a fascinating history. The Costa del Sol east of Malaga city that is not as developed the western section and is known as La Axarquia. The Guadalhorce valley area leads from Malaga city to the Northern Malaga province whose main town is Antequera. In the west is the picturesque mountain ranges and villages of the Serrania de Ronda.
Hotels & Accommodation

Medplaya.com
Med Playa Hotels offers a choice of 4 hotels in the Costa del Sol. All our hotels offer great value for money and excellent locations!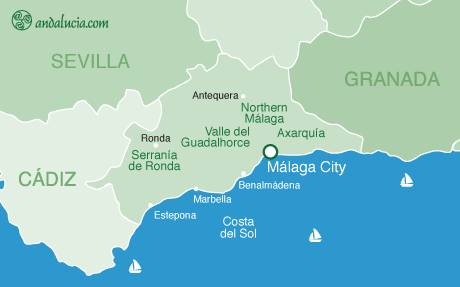 Explore Malaga province via the six different area below.
Málaga City
Costa del Sol

Málaga is the major coastal city of Andalucia and is a genuine and typical Andaluz city.

More >

The Costa del Sol is the most developed and densely populated coastal strip in Andalucia.

More >

La Axarquía
Northern Malaga Province

One of the most beautiful inland routes in Malaga province is north of Torre del Mar on the coast, where the road climbs up to the Axarquía region.

More >

You don´t have to travel far from Malaga city to encounter a bit of rural tranquility. A mere 2km north of the centre are immense pine forests.

More >

Serranía de Ronda
Valle del Guadalhorce

The Serranía de Ronda is studded with charming pueblos blancos (white villages).

More >

The Guadalhorce river runs through or close by the towns in this commarca.
More >
Malaga City
Many visitors to Andalucia head directly to the Costa del Sol directly from the airport, 6km west of Malaga city, missing the myriad delights of the provincial capital. There is a charming historical quarter, interesting museums, bustling shopping streets packed with great shops, a buzzing nightlife and city beaches lined with excellent seafood restaurants.