Mirador Historico in Jardines de la Concepcion with a magnificent view over the city of Malaga.
jardines de la concepcion
Just outside Malaga, "Finca de la Concepcion" is another magnificent botanical garden. There are regular guided tours of the gardens which pass through exotic trees and plants, Roman sculptures and a waterfall. There is also a beautiful mansion that once belonged to the creators of the gardens, the Marquis of Casa Loring and his wife, and several panoramic view points.
To see the beautiful dome in the above picture, and a breathtaking view over the city, follow signs for "Ruta de los Miradores". You will go past "Mirador de los Amigos" and "Mirador de Castilla y León" but then the signs mysteriously run out, keep going along the path and on your left you should be able to spot the tall cypress trees which surround the pool. If you look closely you'll see a few terrapins in the water!
The gardens have Bluteooth and Wifi, the password for which is located at the entrance. 
You can reach the gardens by catching the Malaga Tour bus (red double deckers seen around the city) from either the Bus Station or the Malaga Car Museum, a single ticket costs €1.30.

Magazine Article. | Jardin de la Retiro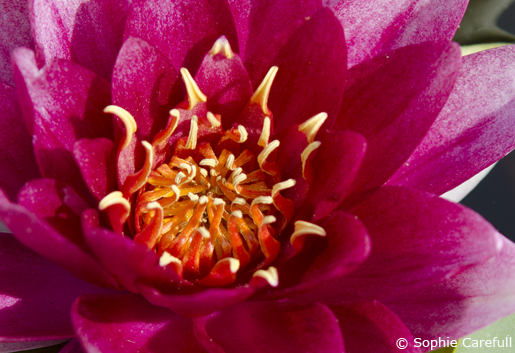 A stunning water lily in the Jardines de la Concepcion.
Opening hours
April - September 9:30-19:30
October - March 09:30 - 16:30
Closed on Mondays, Christmas Day and New Year's Day
Admission prices
€5.20 (€3.10 concessions)
Contact
Address: Camino del Jardín Botánico, 3, 29014 Málaga
Tel: 951 926 180 / 951 926 478
Destinations