Top Andalucia 10 Beaches
Andalucia is world-famous - and justifiably so - for its 800km of coastline: countless spectacular beaches with white sands and crystalline turquoise waters. Whether you want a nudist hangout, a family-friendly bucket-and-spade affair, high-adrenalin watersports, or a chiringuito with top-class fresh seafood, you have hundreds to choose from. Here we offer a list of our top 10 favourites, covering all five coastal provinces, as suggested by you.
1. Bolonia (Costa de la Luz, Cadiz Province)
The clear winner in our poll, Bolonia is just up the coast from Tarifa. Literally off the beaten track - it lies at the end of a no-through road - this town has everything: Roman ruins, hip juice bars and wooden beach restaurants (chiringuitos) serving fresh fish, and the crowning glory - a wide sweep of golden sand, backed by a grassy flower-covered bank, ending in a steep pine-forested dune. Turn left for nudists, right for clothesists. The strong wind also attracts the wind and kite-surfing crowd (dude).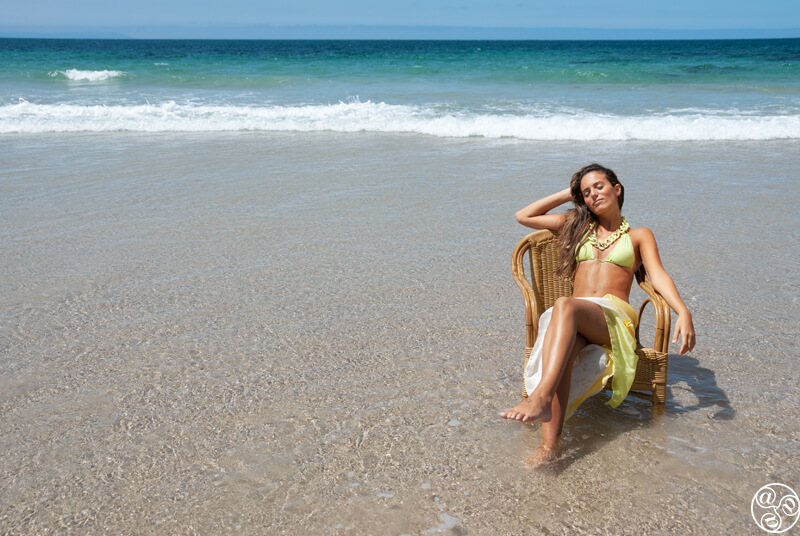 2. Playa del Cristo (Costa del Sol, Malaga Province)
This previously Blue Flag beach just outside Estepona town is the best of many in the area - a small bay with crystal-clear azure water. Great for families, with a car park just behind the curve of soft, white sand, El Cristo is especially suited to those with young children, as you can get back to the car in seconds for extra supplies - or a fast exit; unsurprisingly, it gets busy in summer. Two chiringuitos keep appetites sated.
3. Torremolinos (Costa del Sol, Malaga Province)
Where it all started: the Costa del Sol's first ever resort is just 13 km north of Malaga. Torremolinos has a certain 1970s retro charm - a long, straight stretch of coast lined with rows of sunbeds, backed by high-rise hotels and apartments. This town offers the classic Brits-on-the-costa experience; bars showing live football matches, fish and chips, and busy nightlife, including a buzzing gay scene.
4. Playa de los Genoveses (Costa de Almería, Almeria Province)
Cabo de Gata National Park in Almeria has some truly stunning, though little-known, beaches, gloriously pristine and mercifully undeveloped. Los Genoveses is one of the most perfectly picturesque - a large horseshoe-shaped bay with shallow water, bookended by impressive cliffs, and reached by a short, easy walk from a car park. As with all the beaches in this area, don't expect any facilities (although it's conveniently close to San Jose, the park's main town). It's just you and nature.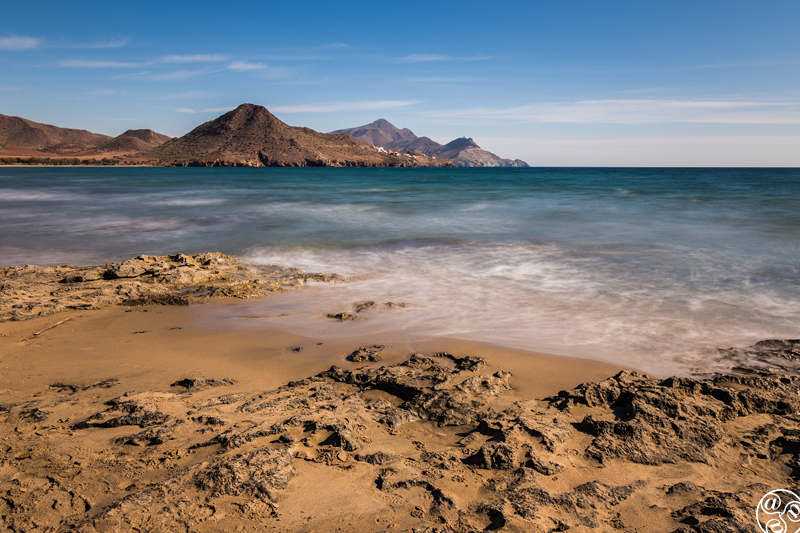 5. Playa la Herradura (Costa Tropical, Granada Province)
Watersports are the big draw of this pebbly Costa Tropical beach in Almuñecar - mainly scuba-diving (explore wrecks of 16th-century Spanish galleons) but also windsurfing. The mountains of the Sierra Nevada are a short drive away from La Herradura, meaning you can ski and swim on the same day. Naturists should go west to Playa Cantarrajin.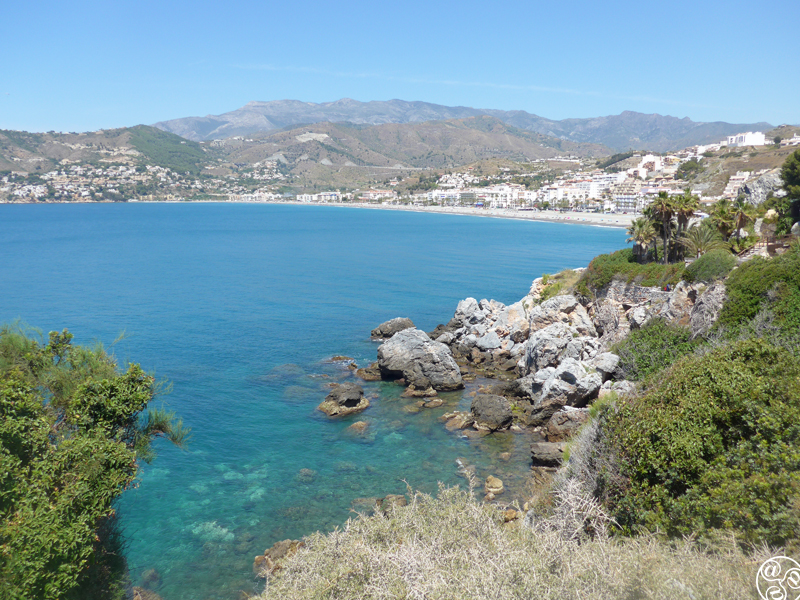 6. Playa del Cañuelo (Costa del Sol, Malaga Province)
This shingly cove near Nerja is well off the beaten track, and is a favourite spot with trendy hippy types. You get there on a little bus (2 euros return per adult, free for children) which winds its way down the tree-covered slopes of Maro hill to the clear waters below; the headland is great for snorkelling, and there are two beach bars; swimwear is optional.  El Cañuelo is in the Acantilados de Maro-Cerro Gordo Natural Park, which stretches east into Granada province.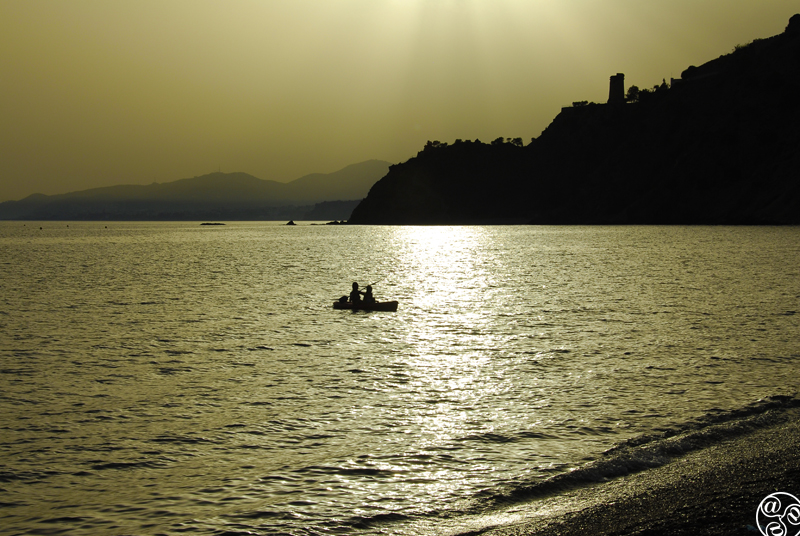 7. Playa de los Muertos (Costa de Almeria, Almeria Province)
A dead-straight line - as if drawn with a ruler - along the Almeria coast, bordered at either end by a huge rock, Los Muertos beach is a geographical phenomenon. It is also wonderfully isolated, making it ideal for naturists. Bring your own water and food.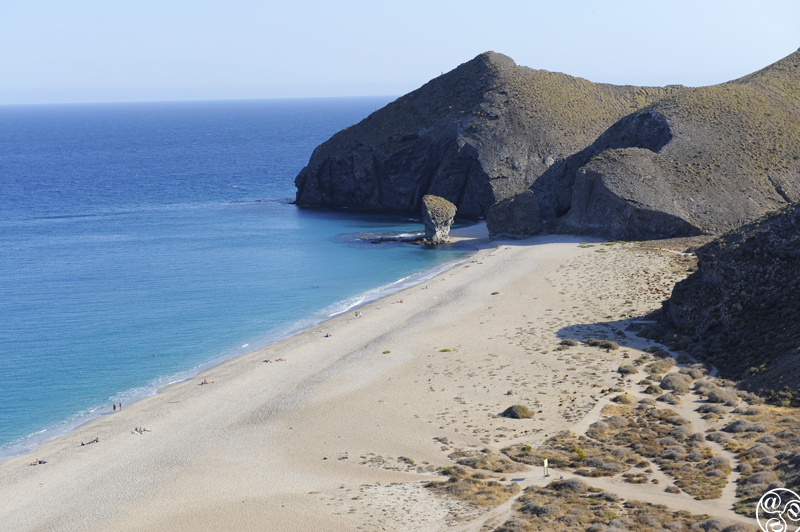 8. Matalascañas (Costa de la Luz, Huelva Province)
The closest beach to Seville, this is a resort town with a split personality - as you arrive, to the right you see miles of empty sand backed by dunes - this is part of Doñana National Park, only accessible to those on foot or bike (also on the other side of the town); to the left are modern high-rise apartment blocks and cafes with a promenade behind the sand. Hugely popular with daytrippers and groups of young; expect loud music and excitable teenagers. Plenty of chiringuitos and sun beds (or turn right for peace).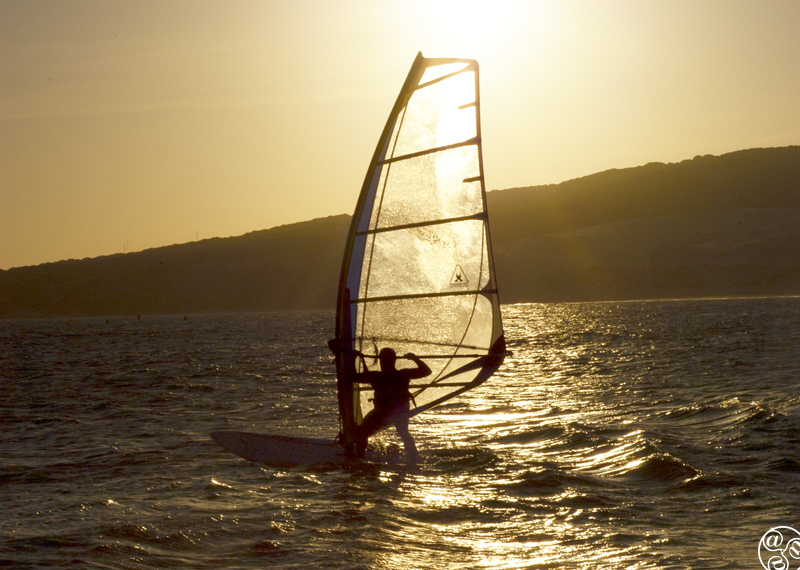 9. La Fontanilla (Costa de la Luz, Cadiz Province)
Situated in front of the centre of fishing town Conil de la Frontera, this beach is broad and flat, with a vase expanse of sand at low tide, and lagoons, as the sea recedes far out. If you've ever dreamed of riding a horse along the sand, splashing gently in the waves as they lap the shore, this is the place to fulfil your fantasy (though only in low season I'm afraid). Just north of Conil are a series of hidden sandy coves called the Calas de Roche.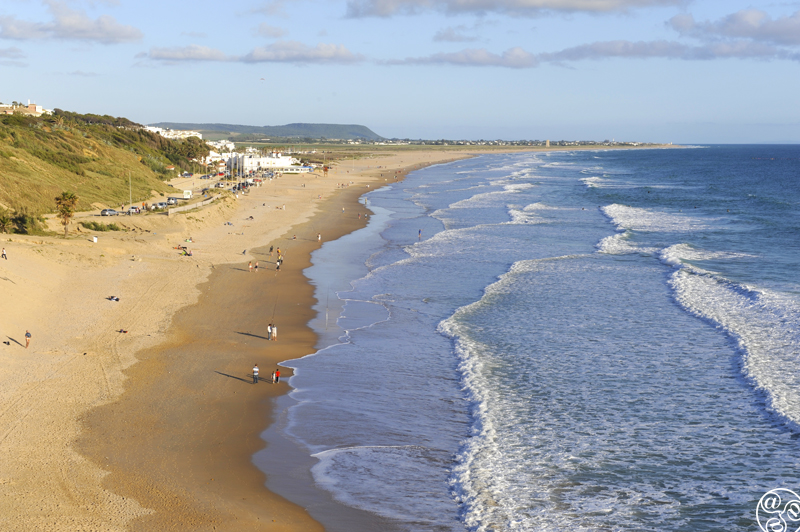 10. El Rompido (Costa de la Luz, Huelva Province)
From this small fishing village, located on a river estuary surrounded by marismas (salt marshes), take the boat out to the uninhabited spit of land opposite with its superb beaches. Ideal for families (though take your own food), with the added appeal of the boat trip and back-to-nature simplicity. It's also great for nature-lovers - the Parque Natural Marismas de Rio Pedras y Flecha del Rompido has spoonbills, egrets and storks.