Top 10 Attractions in Andalucia
Andalucia has a rich history - the Moors played a huge part, leaving their mark in extraordinary buildings around the region. Columbus sailed from here, and the natural wonders of Andalucia are boundless, from rare birds to wonderful foods. Here are our Top 10 attractions – of a very, very long list…
1. The Alhambra is a breathtaking Moorish palace overlooking the city of Granada. Inside this UNESCO World Heritage monument, you'll find magnificent patios, historic fountains and exquisitely decorated halls.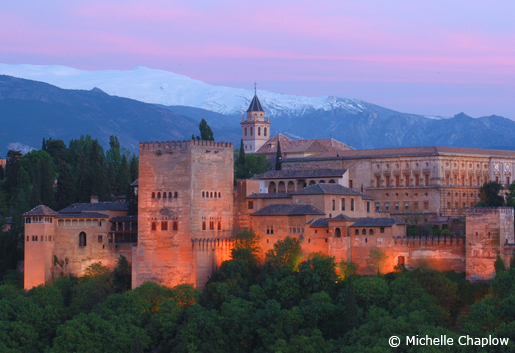 2. The Mezquita is a cathedral-within-a-mosque. When built, this UNESCO monument was the largest Islamic temple in the world. Its distinctive striped arches are the iconic symbol of Cordoba.
3. Two of Seville's UNESCO monuments, the Cathedral and Giralda, and Alcazar, between them encompass Gothic, Baroque, Mudejar and Islamic styles. The cathedral is the world's largest.
4. Almeria's Alcazaba is a typical walled Moorish fortress, set atop a hill above the port city which it was built to guard.
5. Christopher Columbus set sail on his voyages of discovery to the New World from near Huelva city, where you can see replicas of his ships.
6. Malaga city is known as the museum capital of Andalucia, with collections of wine, cars and furniture complementing Picasso and 19th-century paintings.
7. One of Spain's most spectacularly located Paradors is in Jaen, in a 12th-century hilltop castle overlooking the city and the famous olive groves.
8. Some of the finest beaches in Andalucia can be found on Cadiz's Costa de la Luz, from palm-fringed sweeps of golden sand, to hidden rocky coves.
9. Europe's most important wetland, UNESCO-recognised Doñana National Park is home to many rare birds, as well as the endangered Iberian lynx.
10. Lovers of sherry, currently enjoying a new surge of popularity, can take bodega tours in Jerez de la Frontera, as well as enjoying tastings of this fortified wine.