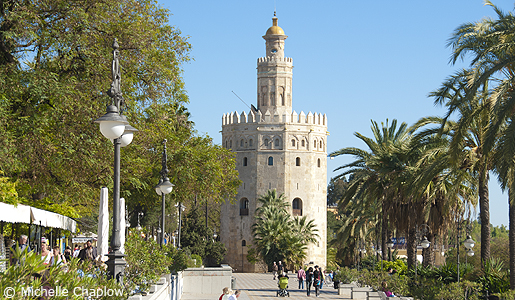 The Torre del Oro (Golden Tower), which dominates the banks of the river Guadalquivir.
Seville top 10
As the capital of Andalucia, Seville has a wealth of history, culture and gastronomy to offer. From Roman and Moorish delights to contemporary architecture and interactive museums, you'll have plenty to keep you busy on your visit to La Hispalense.
Whether you're visiting for Semana Santa - in which case beware, as many of these places are closed that week - or Feria, or another time, here is our list of top 10 of things to see and do in Sevilla.
Destinations