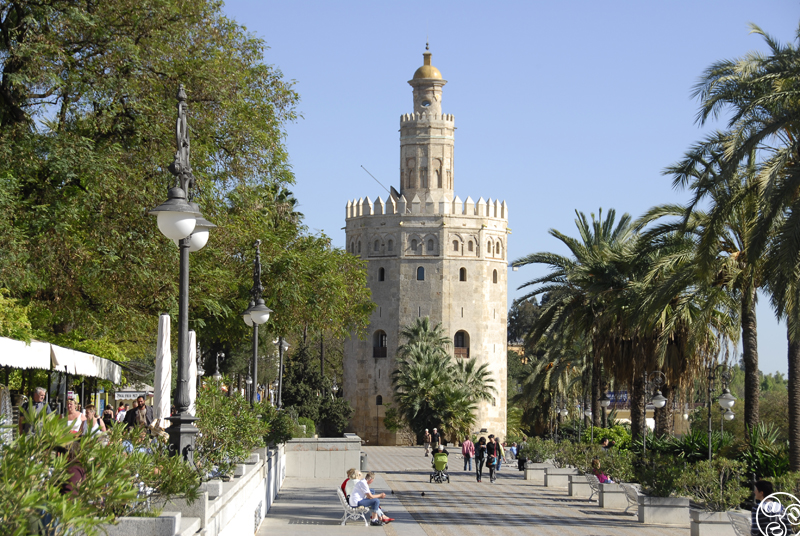 Seville City Apartment Rentals
Sevilla or Seville is the capital of Andalucia and architecturally it's often referred to as the jewel in the Andalucian crown. With its magnificent Baroque cathedral, a Moorish Royal Palace, (Reales Alcazares) and the remains of the Roman city Italica to name but a few, the town has so many highlights that it's worthwhile spending some time here to discover its delights at leisure.
Hiring or renting an apartment can make a pleasant change to hotel living whether you are on a business trip or an extended stay in Seville. A self-catering apartment can give you that 'home from home' feeling, freeing you from the restrictions of a hotel and it's often more economical, especially if you are travelling with your family or friends..
Choose your apartment carefully to ensure that it's situated in an area that appeals to you. Rental companies have a good selection of properties to suit your needs be it near the Seville golf scene or the heart of the flamenco district, the university or on the doorstep of the old town in the select barrio Santa Cruz.
Seville is rightly famous for its many festivals held throughout the year such as the Semana Santa or Holy Week at Easter and the Fería de Abril, the April or Spring fair, not to mention all the executive conferences and sporting events that the city hosts.
If you intend to stay during one of the festivals it's worth remembering to book your apartment early as these events are enormously popular and attract thousands of visitors. With the peace of mind that your accommodation is catered for all you have to do is relax and enjoy this beautiful and historic destination.
Whether your visit to Seville or Sevilla is for business or pleasure there will be a rental apartment that is just right for you. Enjoy the trip.
For more information on hotels in Seville, visit our Seville Hotels page.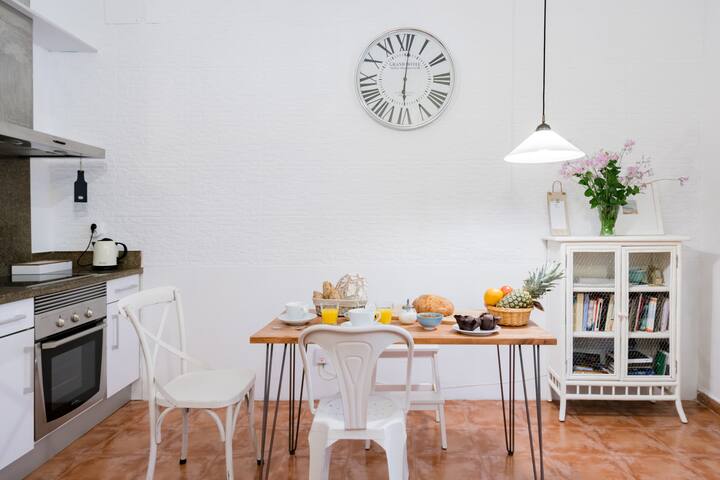 Cosy and peaceful apartment in Seville's old town
Recently renovated apartment based in Seville's old town, next to la Alameda de Hércules. The apartment is very nice and comfortable, ideal for spending a few days looking around the city.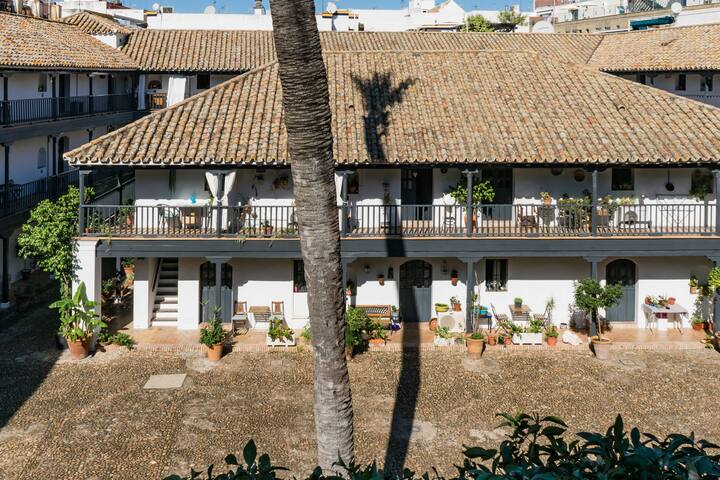 Experience the history of this traditional apartment in the center of Seville
Breathe its history, mixed with orange blossom aroma. Walk a courtyard that once brimmed with neighborhood life. Declared a historical-cultural heritage, this neighborhood bar dates from the 16th century and offers aspects of history and tradition in a brand new apartment.
Luxurious Epicenter II apartment: A / C, free Wi-Fi, international TV channels
NEW apartment, in a building totally refurbished 5 years ago, located in the ideal place to visit Seville: 5 minutes walking from the monumental area (Cathedral, Giralda, Town Hall, Alcazar, Archivo de Indias, Bullring, Guadalquivir River) Just a few steps from the commercial area, with the best boutiques and places of entertainment, entertainment and services of the city.
Luxury apartment in Seville centre, 6 minutes from the Cathedral
High quality and great location. Magnificent 140m2 downtown apartment on 1st floor with elevator. 4 bedrooms and 2 full bathrooms (Consult the preferred number of people stated). Ideal for families and groups. Located between the Plaza de la Alfalfa and the famous Plaza del Salvador.
Urban chic design apartment in a privileged location right in the city center
Premium flat in a privileged location in the Barrio Santa Cruz, a picturesque area in the historic center of Sevilla. A few steps from the Alcázar, the Cathedral, tapas bars and chic restaurants.
Destinations