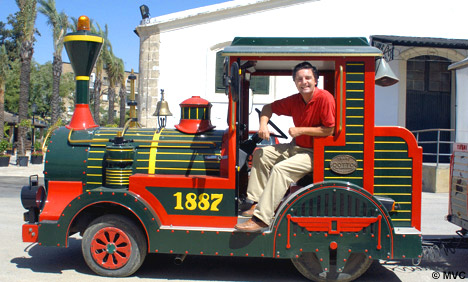 Sherry BodeGas - Winery tours
The white chalky soil of the Jerez area, 'albariza,' is ideal for the cultivation of Palamino grapes which produce the sherry for which Jerez is so well known. If you arrive at Jerez airport, as you leave your plane to walk to the terminal, you will be greeted by wooden sherry barrels piled up decoratively, along with grassy lawns and beautiful flowers, surely one of the most attractive of any Andalucian airports.
The city is the centre of the province's sherry dynasties, such as Domecq and Gonzalez Byass. It is a legacy that dates back some 250 years to when Scottish and Irish entrepreneurs, decided to set themselves up in the wine trade. Soon after, several French families established wine businesses in the area, including Pemartin, Lustau and Delage. Although no one can contest the foreign origins of most sherry families, over the years they have developed into a truly Spanish (though Anglophile) aristocracy. Today large multinational companies also exercise some control over the leading Jerez bodegas.
It is well worth taking a visit to one of Jerez's many sherry 'bodegas' (literally cellar, but also used to mean wine producer and winery), from the mighty Gonzalez Byass, to the smaller ones such as Harveys. You can see how, and where, the five different types of the famous fortified wine are made, usually in huge cathedral-like buildings lined with barrels, including the all-important blending, even the making of the barrels, and then taste them for yourself. By far the most popular sherry here in Spain is the dry, pale straw-coloured fino, which is drunk chilled, and diluted with lemonade to make 'rebujito' at ferias. Foreign tastes tend more towards the cream, such as Harvey's Bristol Cream, which is a blend of oloroso and dried Ximenez grapes. Many of Jerez's bodegas also produce brandy.
For more on the history of sherry click here; see this page for how sherry is made; and here to read about the different types of sherry. The Mystery of Jerez section of the new Atalaya museum in calle Cervantes is dedicated to sherry (the other part is, rather bizarrely, about watches and clocks).
You can also visit sherry bodegas in nearby Sanlucar de Barrameda, the only place where manzanilla sherry is made (Cigarrera, Barbadillo, Hidalgo La Gitana) and El Puerto de Santa Maria (Osborne, of the famous roadside bulls, which are themselves made here, among others). These other two towns, both on the coast, along with Jerez, form the Sherry Triangle.
For more information on sherry click here.
Jerez Wine Cellar Tour and Tasting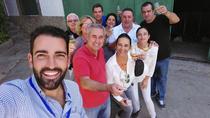 Jerez Wine Cellar Tour and Tasting
Winery of international prestige and endorsed by all means of communication. To visit our winery is to enter a unique world, by the hand of our host Jose Luis, charismatic and a professionalism endorsed by numerous awards for his work in onology. Explore one of the oldest wineries in Jerez on this 2-hour PRIVATE tour of the senses. Journey off the beaten path with your knowledgeable and friendly guide. Taste the unique wines produced in this area that boasts some of the best fortified wines in Spain.

Full Day Sherry Wine Experience from Jerez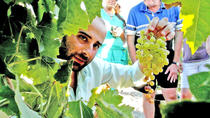 Full Day Sherry Wine Experience from Jerez
Discover the secrets of Andalusian wine on this private sherry wine experience. Learn about sherry production vine-to-glass, and discover the tastiest sherry and tapas pairings. As birthplace of this ancient wine tradition, the city of Jerez is a destination to be enjoyed with the five senses. The tour concludes with a tour of city center.

Jerez Historic Guided Tour with Winery Visit and Tasting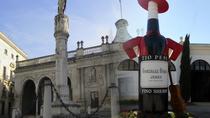 Jerez Historic Guided Tour with Winery Visit and Tasting
Discover the history and culture of Jerez during this 4-hour guided tour and wine tasting. A professional guide will lead you through the streets of Jerez, offering insight into the stories behind its streets, squares, buildings, and monuments. Then get a glimpse of modern-day Jerez culture with a visit to a famous local winery. Learn about the production of wine and brandy and enjoy a delicious tasting. The tour will end with a trip to the winery's gift shop, where you can purchase bottles to take home.

Private Tabancos Guided Tour in Jerez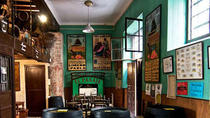 Private Tabancos Guided Tour in Jerez
Embark on a truly Andalusian adventure during this 3-hour private tabancos tour in Jerez. Learn about the interconnected relationships of sherry wine, flamenco dancing, and Spanish tradition during this guided walking tour. Stop at three or four tabancos, a kind of traditional Andalusian tavern, for samples of unique tapas and various sherry wines. Along the way, learn more about Jerez's famous landmarks, including its impressive cathedral and 12th-century Alcazar. This private tour offers a more intimate look at Spain's unique cultural traditions.

Destinations