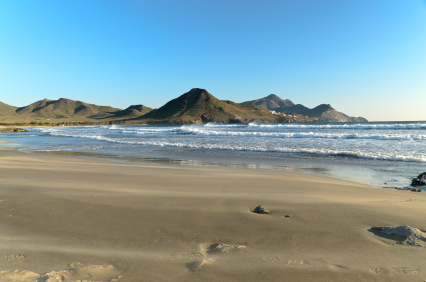 Playa de los Genoveses
One of the more popular coves in the natural Park. Only vehicle access is from San José on ALP-822 which is a dirt track road. Park your car in Car Park and walk the last few hundred meters. When car park is full in the summer, access on the road is restricted.
This and other coves are accessible on the ALP-822 dirt road that leads west from the pretty village of San José. Remember the road is blocked to vehicles just east of Cabo de Gata to protect the area. Exit is to retun to San José.
Destinations