Torremolinos Overview
Torremolinos has thankfully long outgrown its Monty Python spam and chips image and, over recent years, has evolved as an attractive and appealing resort noted for its clean sandy beaches, wide choice of hotels and restaurants and unparalleled variety of entertainment, activities and nightlife available.
Torremolinos is located 7km west of Málaga airport and was the first Costa del Sol resort to be developed back in the early sixties when it was little more than a sleepy village, still today the town reflects its heritage with several of the original fresh fish bars located right in the shopping centre, incongruously flanked by exclusive boutiques and gift shops. In general, however, the wave of tourists who descended on the town in the fifties and sixties changed the face of Torremolinos for ever.
Over the years, Torremolinos has evolved as an attractive and appealing resort, noted for its clean sandy beaches, wide choice of hotels and restaurants and unparalleled variety of entertainment, activities and nightlife available. At the height of summer, the resort has a great appeal for the younger set, with a reputation for its hectic nightlife. Out of season, however, it takes on a different character. Now practically a suburb of Málaga, the atmosphere is much more Spanish, especially at weekends, with an air of friendliness and welcome.

Med Playa Hotels offers famous Hotel Pez Espada on Torremolinos seafront making a choice of 4 hotels in the Costa del Sol. All our hotels offer great value for money and excellent locations!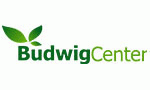 Just launched, a new set of programs that we feel will be of great benefit to health-conscious individuals - such as yourself.
Packed with tantalising shops, thronging with people of every nationality and located right at the heart of the town is the pedestrian only Calle San Miguel, the main artery of the town. This smartly paved pedestrianised street is lined with boutiques and shops with a great variety of goods on offer, attracting a constant flow of people. The Cuesta del Tajo, at the end of San Miguel, leads down a steep flight of steps through the old fishing district of El Bajondillo. This is a popular, picturesque area lined with restaurants and market-style kiosks, selling souvenirs. Down at the bottom is the beach of El Bajondillo.
The beach area shows another side of Torremolinos. With massive hotels, apartment blocks, bars and restaurants, this area is packed during the summer. To the left, the Playa de Bajondillo gives way to the beaches of Playamar and Los Alamos. To the right, beyond the Castillo de Santa Clara, lie the beach areas of La Carihuela and Montemar.
The beach awaits in Torremolinos.
The seafront promenade, Paseo Maritimo, extends east to Playamar and west to La Carihuela, continuing as far as Benalmádena Marina and beyond. The walk to La Carihuela offers pleasant sea views and some dramatic rock formations, before entering the old fishing village of La Carihuela which is a delightful area of picturesque simple houses and bougainvillea clad patios where old men play dominoes and drink anis. Many of the original cottages still exist and not all have been turned into bars or shops. Some have stood still in time. Wander around the area early one morning before the tourists wake up and see a different world. This is the area also known for its excellent seafood restaurants and chiringuitos (beach bars).
The area of El Calvario is less known to the average tourist. Located to the north of the main road which cuts through Torremolinos, it offers a quieter area of small streets of bars, with an appeal to those who prefer to be away from the bustle of the centre.
While some may feel that Torremolinos has an abundance of concrete highrises, this is offset by the recent emergence of numerous public gardens. More than one thousand species of trees have been planted in the town, ranging from the exotic magnolia and banana tree to vibrantly colourful beds of roses and azaleas. On the outskirts of town, there are three forests with freshwater springs and barbecue facilities and highly recommended for those seeking a little reprieve from the bucket and spade scenario on the coast. At the same time, if it's family fun you want, Torremolinos is hard to beat with seasonal seasports including windsurfing, paragliding, water skiing and pedal boats. Consult our Torremolinos See & Do page.
If this sounds all just too energetic however, then of course there is the sunlounger alternative or plenty of places where you can while away the hours sitting in picturesque surroundings, sipping a glass of sangria and simply watching the world go by.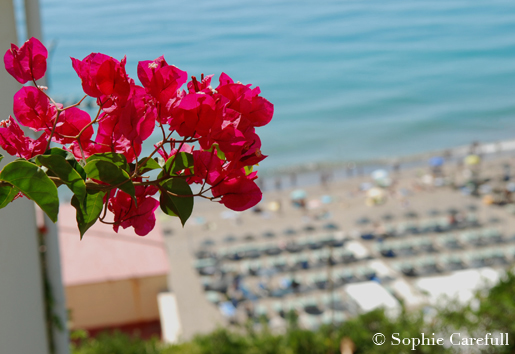 Beautiful bougainvillea in Torremolinos.
Getting Around
For more information on Torremolinos and in order to find out more about where attractions are situated please visit our tourist office page. More >.
If perhaps you need a more personal hand finding things then you may want to try a Viator guided tour on our excursions page, which always prove to be enjoyable. Buses in Torremolinos run quite regularly to places along the coast such as Fuengirola and Marbella all the way to Estepona and Algeciras.
Hire a car is best way to get around! Travel with ease and enjoy the beautiful views! Consult our general Car Hire page for the best deals within Andalucia.
Next Places
The next places to the east of Torremolinos is Malaga and to the west we have Benalmadena and Mijas.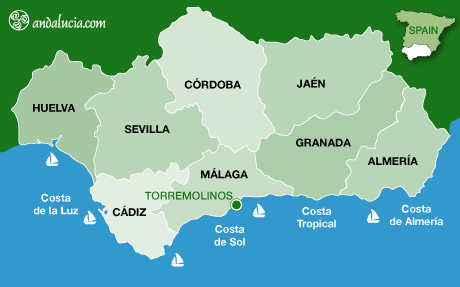 Destinations