Restaurants in Torremolinos
Michelin | Spanish | Italian | Indian | International
Torremolinos has a huge selection of dining options, from takeaways and fast food to fine dining in exclusive locations. Restaurants in Torremolinos vary in quality, however there is a good amount of high-quality restaurants in the city, you just need to know where to go!
You can choose from a selection of Italian, Indian, Chinese, Japanese and authentic Spanish restaurants in Torremolinos to find what you fancy. There are also a number of beach chiringuitos serving fresh salads and light lunches, perfect whilst spending a day or two on the beach.
Listed below are favourite restaurants in Torremolinos - Enjoy. 

Restaurante Juan
A seafood and shellfish specialist, this restaurant has been around for a long time and has a great reputation. Lunch & dinner, closed in January. c.c.´s accepted. 
C/ Mar, 11 y Paseo Maritimo, 28, 29620. Torremolinos
Tel: +34 952 385 656.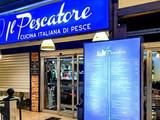 Il Pescatore
Italian restaurant which specialises in fish, meats, pasta and of course pizza.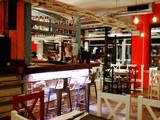 La Favorita
Pizzeria and "Crepería" restaurant La Favorita offers a menu of traditional Italian cuisine as well as crepes with a variety of flavours. Starters, artisan pizzas or fresh pasta dishes are just some of the delights that can be enjoyed accompanied by excellent Spanish and Italian wines.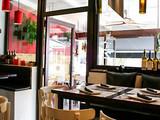 Restaurante Mejor con Reserva
Located very close to the sea, in the central Avenida del Lido, this bistro has a cosy yet modern interior design. It offers a short and classic menu, where quality products have been carefully chosen by managers Bruno Gómez and Argen Meli to create authentic Mediterranean food.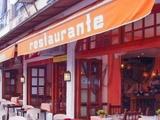 El Bodegón
More than forty years have gone by and El Bodegón restaurant still sits in Calle de San Miguel, in Torremolinos. Located in the centre of the town, this winery with a long family tradition is committed to offering French cuisine as well as other familiar international dishes.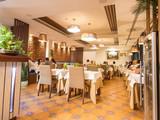 Amura
A short step away from the beach, it combines relaxed Mediterranean aesthetics with some modern touches and serves succulent Mediterranean food, as well as its already renowned Italian cuisine with some innovative mixes in its dishes.
Authentic Spanish Cuisine

Casa Juan
A top quality restaurant specialising in delicious fish and seafood dishes, well-known and a popular choice. Lunch & dinner, reservations recommended. Closed in January.
Calle San Ginés, 20 La Carihuela, 29620. Torremolinos
Tel: +34 952 373 512.

La Reserva de Antonio
Located on the beachfront in Torremolinos, this restaurant specialises in fish and seafood dishes and is perfect for big occasions. Also has a great wine list. Lunch & dinner. 
Plaza del Remo Nº6, La Carihuela. 29630. Torremolinos
Tel: +34 952 050 735.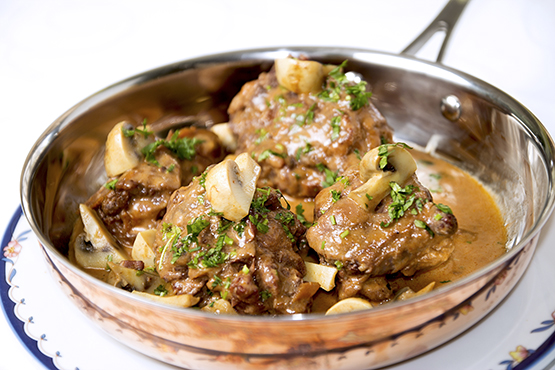 Spanish Garden
Offering a taste of the Mediterranean, this restaurant comes highly recommended and specialises in meat dishes. Exquisite food. Closed Sundays. Lunch & dinner. during the Summer only Dinner.
Avenida Salvador Allende 58, Local 6, 29620. Torremolinos
Tel: +34 952 388 798.
Frutos
Specialising in fresh seafood and shellfish, this restaurant serves very high-quality food and has an extensive wine list. Good service & friendly atmosphere.  
Av. de la Riviera 80. (Urb. Los Alamos) 29620. Torremolinos
Tel: +34 952 381 450.

El Figón de Montemar
Serving authentic, home-made Spanish cuisine, this restaurant also has an extensive wine list. A different ´dish of the day´ every day. Closed Sundays night and Mondays.
Av de Carlota Alessandri, 91, 29620. Torremolinos
Tel: +34 952 376 462.

Chiringuito Copacabana Playa
A beachfront chiringuito offering freshly-caught barbecued fish and seafood, as well as a variety of meat dishes. Relax on the hammocks and enjoy a glass of wine after your meal.
Paseo Maritimo Playamar 51, 29620. Torremolinos
Tel: +34 630 609 973.

Creperia bahia
Known for its giant salads and delicious savoury crepes using fresh seafood, Creperia Bahia is just a short walk from the beach and is perfect for a light lunch. Good value for money.
Plaza de Los Tientos , 29/30 | Pueblo Blanco, 29630. Torremolinos
Tel: +34 600 398 644.
Italian

La Piazzetta
A highly-recommended Italian restaurant serving quality pizzas and pastas. Located in a beautiful square. Welcomes big groups.
Pueblo Blanco Square (between Calle Skal y Calle Casablanca) | Promenade, 29620. Torremolinos
Tel: +34 650 247 981.
Indian

The Kathmandu Nepali Indian Restaurant
A top quality Indian and Nepalese restaurant serving all classic curries and traditional Nepali dishes. Features set menus. A real treat. Lunch & dinner.
Calle Antonio Giron, 7, 29620. Torremolinos
Tel: +34 951 909 791.
International

El Gato Lounge
Located by the beach with a large outdoor terrace, this restaurant serves a good variety of international food. Salads, burgers and much more. Lunch & dinner, beach service is complimentary.
Paseo Maritimo 1, 29620. Torremolinos
Tel: +34 951 251 509.
La Cacerola
Specialising in grilled and barbecued meats and burgers, La Cacerola is known for its delicious meals. Closed Sundays. Dinner only. 
Calle Dona Maria Barrabino, 5, 29620. Torremolinos
Tel: +34 951 376 757.
Destinations