Morwenna Francis
Editorial assistant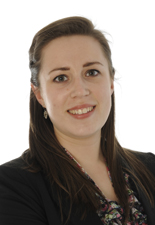 Morwenna was a student of Modern languages at the University of Sheffield when she spent her year abroad working as a editorial assistant for andalucia.com updating existing pages, writing about new aspects, liasing with press and P.R. departments, documenting events and assisting on photography shoots for the website.
Morwenna who is originally from west country improved her Spanish in Estepona, while exploring the culture of Andalucia and tweeting for andalucia.com about her experiences.
After graduating with a 2:1 BA (Hons) in 2014 Morwenna joiined the EasyJet European Business management graduate scheme (Comercial and Marketing) to make full use of the marketing and editorial work experience at Andalucia.com.