Rebekah Thompson
Trainee Journalist & Editorial assistant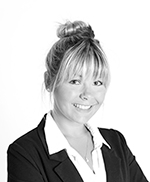 Rebekah was a student of Spanish and International Media Communications at the University of Nottingham when she spent her year abroad working as a journalist and editorial assistant for andalucia.com updating existing pages, writing about new aspects, liasing with press and P.R departments, documenting events and assisting on photography shoots for the website.
Rebekah, who is originally from Manchester, used her year abroad here in Estepona to improve her Spanish, while exploring the culture of Andalucia and blogging for Andalucia.com about her experiences. On this internship she is developed her interest in journalism and the media in Spain. All aspects of the work provided her with essential skills for pursuing a career in journalism. Rebekah was capable of working at speed and met her deadlines, she is fluent in Spanish and was a valued, multi-tasking member of the Andalucia.com team during her time here.
After graduating with a 2:1 in 2013 Rebekah sucessfully completed a Postgraduate Masters in Print and Online Journalism, at the London College of Communication (University of the Arts London) where she was also editor of the student newspaper. Rebekah  also undertook internships at the New Camden Newspaper in London and at Open Skies Magazine in Dubai. On graduation Rebekah joined Opus Business Media and is now editor of Tomorrow's FM.