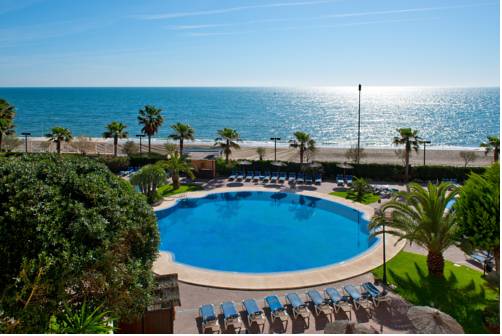 IVP Palace Hotel Spa

Hotel IVP Palace & Spa
This stylish hotel built in 2007 occupies a privileged spot right on the beach in Fuengirola, overlooked by Sohail Castle, and just 20km from Malaga airport. The hotel leads on to a 300-metre stretch of sand, which is virtually exclusive to guests of the hotel and Spa. The lush gardens surrounding the hotel are a pleasant complement to the sparkling Mediterranean just beyond. When it opened it was called Beatriz Palace Hotel.
The Spa has a hydrotherapy circuit of underwater jets to massage and relax your body, plus Jacuzzi, steam room, sauna, and Roman bath. There is also a vast range of beauty and wellbeing treatments, such as body wraps and many different types of massage including the speciality: Tibetan ayuverdic – with hot aromatherapy oils, poured directly onto the body and then massaged using hands.
Open Monday to Saturday 10am - 8pm and Sunday 11am – 7pm.
Tel: + (34) 952 922 000