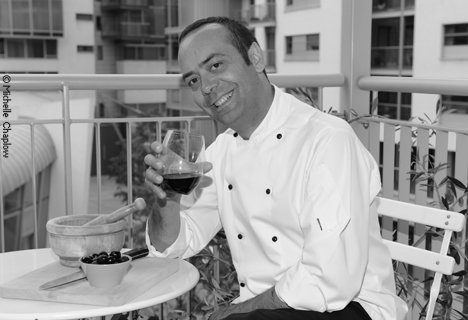 He believes good food is about choosing quality ingredients and cooking them simply; his favourite products include olive oil, cheese (Montenebro from Avila, Payayo from Cadiz) and chorizo. Before Jose started his restaurants in 2002, he worked for a year importing Spanish products to the UK, with the firm which started the Brindisa name. "Demand for olive oil has increased enormously since then," says Jose.
His philosophy for Brindisa was "simple tapas, as they ought to be, made with good products – croquetas with good Iberian ham, calamari fried in good quality olive oil. People weren't used to these flavours. It wasn't heavy or greasy, flavourless or overcooked, as people thought all Spanish food was. I wanted to do good, quick food – made with quality and care" (this sounds less anonymous and bland in the original Spanish – "hecho con calidad y cariño").
His most popular dishes at Brindisa included gambas al ajillo (prawns in garlic), while two of his signature dishes were Montenedro cheese fried with orange blossom honey (very Sevillano) and crunchy beetroot, and olives with orange, pepper, salt and oregano – "the salt brings out the other flavours," he explains. People baulked at the 22 pounds price-tag for a 50g portion of jamon iberico, says Jose, but once they had tasted it, they stopped complaining.
He was also keen to introduce English people to wines other than Rioja. "Now people know Rueda, Albariño, Ribera del Duero," he explains. "Once people trusted me, I could suggest they try a new wine."
Jose also says he loves cooking "big fish – a whole dorada, in salt, or tuna."
So what about English products? Does the Extremaduran chef, with his olives, cheese and wine, have any favourite British ingredients which he uses in his restaurants?
"British lamb and beef are both wonderful," enthuses Jose. "I get my lamb from a farm in Tenterden, and my beef comes from Scotland. British asparagus is unlike any other I've ever tasted. I'm a great believer that if there are good ingredients in the country where you are, you should use them."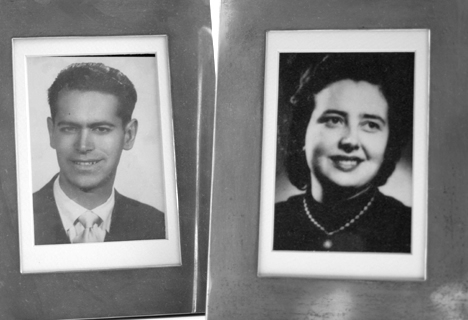 Jose believes it's important to know where his produce comes from, and to get to know the producer, to trust them. He's not a big believer in the organic label, since much of the produce he sources is produced organically, it just doesn't have the certification.
So what was the path which led this Extremaduran to trendy London SE1?
"I always wanted to cook," recalls Jose, who comes from Talava, a small town in Caceres, 20 km from its provincial capital. "When I was a boy, my mother and grandmother were always in the kitchen. My mother used to make queso fresco (soft white cheese), as we had cows on our farm. But as a boy, I didn't go into the kitchen very much. My father doesn't know how to cook – he can't even boil an egg. I loved going to pick vegetables with him. I didn't have direct contact with cooking itself, but with the produce. I never thought of being a chef when I was a boy," he says.
While waiting for a job in Seville as a dental technician, which he had trained for, Jose decided to do a cooking course back in Caceres. "During the course, I was offered a job. Then I went to work in a newly opened hotel in Placencia, which held large events, as I wanted to learn how to do good quality large-scale catering."
After this, he went to Madrid, to Chapin de la Reina and El Meson de Doña Filo, where he learned about "nueva cocina" – innovative techniques, small portions, beautifully presented. "It was a dream for me," he recalls. "I met many people." After just a year and a half Jose was made head chef; then, in 1998, as Cool Britannia was at its height, an English girl whom he met suggested he go to London – "there are lots of possibilities," she told me. How right she was.
After working at a now-defunct Spanish restaurant called Gaudi in East London for a year, and then the Eyre Brothers, Jose crossed the Thames to the south, and his Brindisa projects.
He lives in London Bridge, where he bought a flat five years ago, round the corner from his next restaurant. With typically Spanish openness and friendliness, he invited all the neighbours on his floor to his restaurant when he first moved in. "It's very important for me to have a good relationship with my neighbours," he says. "I wanted them to get the Spanish "feeling". Now they pop in for a coffee, and we look after each other's keys and water each other's plants."