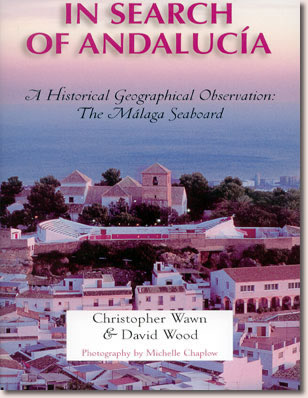 In Search of Andalucía is a guide in the most literal sense of the word. It cannot fail to entertain as well as to educate and, thanks to eighty stunning photographs, its as happy sitting on the coffee table as it is packed into a rucksack.
PRICE: 35€

P&P: 8€ to Spain, 11€ EC, or 20€ World
Normally dispatched within 48 hours by registered Airmail post. The Post Office normally delivers within ten to twenty days, occasionally longer.
Please note that the postage and packaging charge applies per copy purchased.
Request a copy from the 'contact us' link in the fotter area below. Indicate postal address, we will contact you by return to confirm for payment by credit card.