Malaga City Flamenco Show
Kelipé Flamenco Show
Kelipé Flamenco Show
Enter an intimate venue and get up close to real Spanish flamenco at Málaga's Kelipé Flamenco Show. As the number one flamenco show in Málaga, according to TripAdvisor.Thursday, Friday & Saturday 21.30 h

Malaga Tapas Tour with Flamenco Show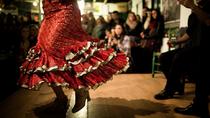 Malaga Tapas Tour with Flamenco Show
Stroll through the beautiful streets of Malaga and try some of the best local wines. The friendly waiters and managers of bars, taverns and restaurants will make you feel right at home as they serve their finest products. Enjoy the people of Malaga and the traditional culture of tapas, while savoring an excellent selection of local dishes!

Flamenco Show in Malaga with a Drink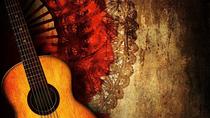 Flamenco Show in Malaga with a Drink
In the historical center of Malaga, we offer an original show of more than 1 hour of durtation, where purity and intimacy come together for a magical night. Flamenco dance, guitar playing and singing in which artists are driven by improvisation and spontaneity. You will have a drink included during the show.

Destination tags