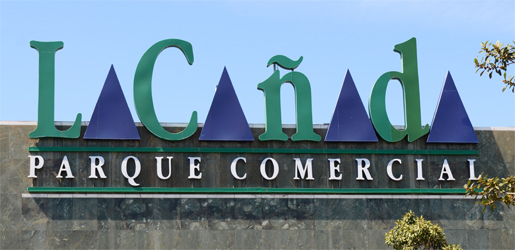 Marbella's huge shopping centre La Cañada also has a large food court and a 7 screen cinema.
La Cañada
Along with the sun, sea and sand attracting people to Marbella and the Costa del Sol, 'La Cañada' shopping centre is another huge attraction for tourists and inhabitants alike. It was built by 'General de Galerías Comerciales'.
With the huge variety of shops on offer, one can spend an entire day inside the shopping centre which can be likened to the malls of the United States. The food area boasts 10 specialized restaurants and the shops include everything from high priced designer labels to high level decoration shops. Specific shops include an Apple Store, Zara, Fnac and Claire's among many others.
After shopping and eating, La Cañada also has a huge Multi-Cinema operated by Cinesa which boasts 7 screens and always shows the biggest and most up-to-date blockbusters. The Cinema is usually a fantastic way to end the day.
Committed to the future generation of shopping centres and malls, the 100,000 m2 area of La Cañada is constantly evolving and making changes. The shops, restaurants and cinema are also complimented with parking and easy access by foot and public transport links from all over Marbella and Andalucia.

There is a large open air and underground car park. 
Bus
La Cañada is on municipal bus routes L1,L2, L3, L6, L8, L6B.
Location.
La Cañada - Centro Comercial La Cañada, Carretera de Ojén s/n, 29600 Marbella (Málaga). Tel: 952 860 142.
Marbella shopping
Location
Calle Ojen s/n = North of Marbella centre on the road to Ojen, just to the north of the A-7 motorway.
Destinations