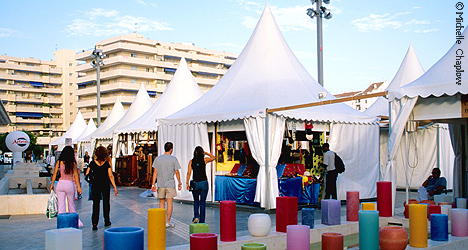 International Artisan Market
This open air market takes place everyday over the summer, or just on Saturdays for the rest of the year, on Plaza Antonio Banderas in Puerto Banus between the port and the Corte Ingles shopping centre. There are 25 stalls selling unique art objects, ceramics, vintage clothing & accessories, handmade jewellery, glass and fragrances. It is open from 11am to around midnight during the summer.
Access:
There is a car park underneath the central square and then from there it is just a short walk to the market.
Opening Times:
Summer:
1st June to 31st August
Monday - Thursday: 11.00am - Midnight
Friday - Sunday: 11:00 am - 01:00 am
Rest of the year:
Saturdays 10.00 - 16.00
Location
Plaza Antonio BAnderas, Puerto Banus
Destinations