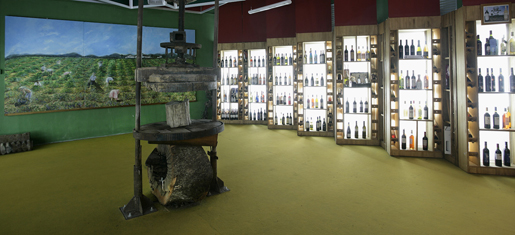 el Museo de Aceite (museum of oil)
Winter Opening Times
Monday - Friday:
10:00 - 14:00 | 16:00 - 19:00
Saturday and Sunday:
10:00 - 14:00
Summer Opening Times
Monday - Friday:
10:00 - 14:00 | 17:00 - 20:30
Saturday:
10:00 - 14:00
Walking through the streets of Vélez de Benaudalla, visitors should stop for a look around the Museo de Aceite (Museum of Oil), established to promote the culture of andaluz products: olive oil in particular.
Here, visitors can not only learn about how oil is made, but also can see the wine and cheese making process too. Guests will have the opportunity to try the various products produced by the museum and, of course, be able to buy their favorites.
admission
Prices start from just 1.50€ for basic entry to the museum, and go up to 6€ for the 'gourmet visit' which includes their 'gourmet tasting' package.
There are discounts available for groups.
where is it?
Museo del Aceite Andaluz
Carretera Bailén-Motril km 186.5
18670 Vélez de Benaudalla
Tel: (+34) 958 65 80 89 / (+34) 626 754 752