The Moorish Cork Mill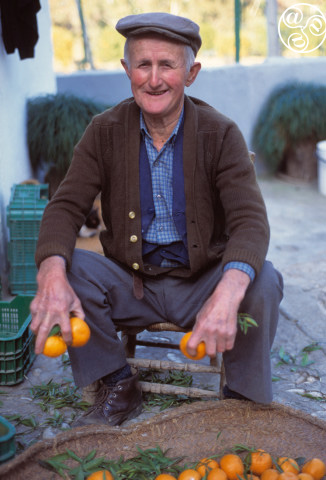 Anybody passing through this village should definitely pay a visit to the wonderful Moorish Cork Mill. It's one of those little travel gems you occasionally stumble upon, a piece of history unspoiled by mass tourism
It is one of the few mills of it's type which still exists in Malaga, and may have been there since 1400. Today the Mill still works thanks to the power produced by the water coming from an irrigation ditch that is supplied by the Fahala river. The system is totally hydraulic and grinds mainly wheat in the process.
The Mill remains in continous operation and is now a national monument. It's conservation is due to the love and attention of its owner Don Antonio Galianco, who has devoted his life to its care, following the previous generations of his family.
Visitors are always welcome and will receive a warm welcome from the amiable owner. He will delight in giving you a guided tour of his pride and joy, patiently answering any questions.
The Mill is situated at the end of the town of Alhaurin el Grande in the uninhabited part of Fahala and is at the mouth of the Sanguino stream which runs into the river Fahala some 1,500 metres from the town centre. The name "The Corks came about during the 20th Century, when the mill was used tp crush the cork for bottling wine.
There is no set entrance fee, but most will give a small donation on exit.