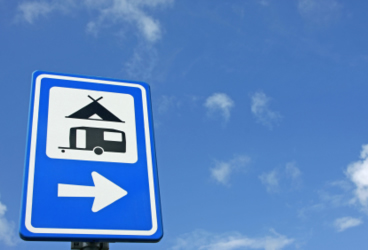 Camping enjoyed in Spain
Sleeping wild
In addition to the official campsites, there are other options for sleeping wild in rural Andalucía. In this page we outline the legal position. Camping is considered camping not just when it is carried out in a family tent, but also a one person bivouac or a make shift construction of sticks and plactic sheets. For a caravan or campervan there is a subtle legal difference between camping and parking. If an awning is erected or there is evidence of a camp due to the presence of equipment such as stoves, chairs etc. then the vehicle is considered as camping.
National Parks
National Parks and Natural Parks often have refugios or mountain shelters, usually basic accommodation with limited cooking and washing facilities, although some are more like youth hostels. Free camping areas can also be found in National and Natural parks. These camping areas are closed from mid June to mid September due to the constant fire hazard in this tinder-dry landscape. More info on specific locations can be found in our National and Natural park section.
Beach
With its appealing and varied coastline, it's not surprising that many of Andalucía's camping sites are by the seaside. However camping on the beach itself is NOT allowed in Andalucia and Spain. It is often practised in rmote coves, especially in the summer months; in addition, you'll often see people camping in tents or campervans on the hinterland behind the beach - even in full view of signs prohibiting this. Be warned that, even if you see other campers which make you feel there's 'safety in numbers', you may be fined if there is a purge.
Roadside
Camping (not parking) on any public road is not legal and this is strictly enforsed on roads near to a seafront promenade. Car parks on the seafront or other places will have their own local town council rules, however generally camping is not permitted.
In practice there are some wild camping and campervan areas, in some popular destinations such as Tarifa. These locations change from year to year so we cannot list them. Consult specialised website forums or social media.
Private Land
Orden of 28 July 1966 is about tourist camping, and Article 46.1 says that, even on private land, no more than three tents or caravans and no more than ten people can camp in the same place for more than three days. The same place is defined as within 500 metres. This national law also says it is prohibited to wild camp within 200 metres of the high tide mark of the beach, within a few kilometres of military installations, within a few kilometres of an official camp site, in protected areas like national parks, natural parks, at national monuments. More recent regional laws offer more free camping options and create a legal uncertainty, however, in Andalucía regional laws tend to be stricter. Although Andalucía is a very popular tourist destination the government policy tends to be protective of its tourist industry rather than be liberal to travellers.
In summary, camping on private land is permitted, with the land-owners permission by groups under ten people for no more than three days. Lighting a camp fire is not generally permitted and definately not from June to September. Even the landowners need to advise the local fire service in advance of a bonfire.