Restaurants in Benahavís 
Benahavis is renowned for its gastronomy. Known as ´La Sartén de Andalucía´ (the frying pan of Andalucía), Benahavis is home to a wide variety of restaurants serving the very best of traditional, Andalucian cooking. Many of the ingredients used in the restaurants are locally grown, and as you drive around the town you will see signs that describe it as the gastronomic corner of Andalucia. 
Listed below are suggested restaurants in Benahavís. Enjoy.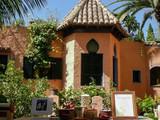 Amanhavis - Hotel Amanhavis
Specialising in fish and meat dishes, the restaurant at the Amanhavis hotel serves only the very best quality food using the freshest of ingredients. There is an extensive wine list and the restaurant has a peaceful terrace. Under the rules of the restaurant no children under the age of 8 are allowed.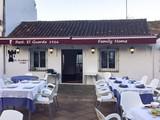 El Guarda 1926
El Guarda offers generous portions of quality Mediterranean food, as well as attentive service, all within the scenic centre of Benahavis.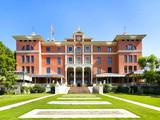 La Veranda - Hotel Villa Padierna Palace
Located in the main building in a private and romantic setting, La Veranda Restaurant serves creative food that has a personal touch to it, made with local and seasonal products. Located south of the town of Benahavis. Accessable via Flamingos Golf Club.

Flor de Lis
Serving up a combination of Galician and Mediterranean dishes, Flor de Lis specialises in seafood, including octopus. There are also a number of Galician-style meat dishes. Located in a beautiful square featuring a terrace with stunning views. Very popular. 
Plaza de España, Benahavís
Tel: +34 952 855 319. 
La Torre
This restaurant-come-bodega has a relaxed atmosphere and friendly staff. A varied menu offers house tapas made on the spot, meat and seafood dishes and an extensive wine list.
Calle Castillo, 1. (next to Plaza de España) 29679. Benahavís
Tel: +34 657 173 464. 

Los Abanicos
A very popular restaurant in the heart of Benahavís consistently offering top quality food. Lunch & Dinner. Mediterranean & International cuisine. Closed Tuesdays. c.c.'s accepted.
C/ Malaga, 15-17. Benahavís
Tel: +34 952 855 131. 

Los Faroles
One of the oldest restaurants in Benahavís, Los Faroles is one of the best on the Costa del Sol. Specialities include pepper chicken and ´ternera en salsa´, which people come here for especially. Lunch & dinner.
C/ Malaga, 29679. Benahavís
Tel: +34 952 855 425. 

Restaurante Eugenio Las Cañas
A family-run restaurant in central Benahavís offering delicious Mediterranean-style dishes and good vegetarian options. Specialities are Rabo de Toro (Bull´s tail) and Cordero al Horno (leg of lamb). 
Plaza España 5, 29679. Benahavís
Tel: +34 952 855 261.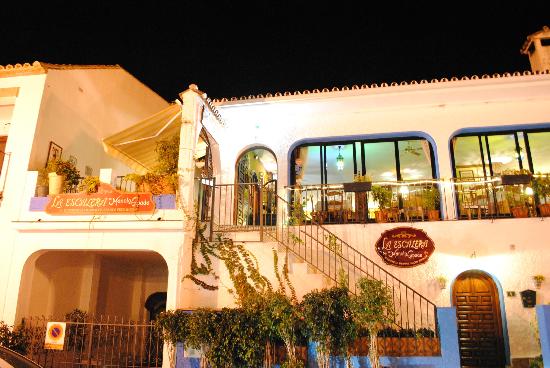 La Escalera de Balthazar
Featuring a terrace, this restaurant has a wonderful menu. Classic Mediterranean recipes on charming rooftop terrace overlooking the hills of Benahavís. "Open every day except Wednesday for lunch & dinner.
Calle El Almendro, 2, 29679. Benahavís
Tel: +34 951 152 405

Rufinos
This is the first restaurant you pass coming into Benahavis. It has a great terrace, which in summer is usually full, so reserve your table. Big portions, great value for money and an extensive menu.
Calle Montemayor, 15, 29679. Benahavís
Tel: +34 952 855 262 | +34 645 492 543
All-in-1 Café
Serving dishes with exquisite presentation, this restaurant serves healthy food using organic ingredients. Breakfast, lunch and dinner. Whole menu available for takeaway in the summer season.
C.C. Los halcones local 8 | Ctra. de Ronda, 29679. Benahavís
Tel: +34 952 789 315. 

El Castillo
Open for dinner everday from 6 pm. Offers prebooked lunches for groups and parties.Closed Wednesdays. c.c.'s accepted. Reservations reccomended. Highly recommended.
Entrance at Calle de Pilar, 29679. Benahavís
Tel: +34 681 298 442. 

El Molino
Featuring a courtyard and terrace, El Molino offers a small but exquisite menu. Specialities include Beef Wellington, fresh foie and Steak tartare. There is always a vegetarian ´dish of the day´. Dinner only, Tuesday to Sunday. 
Avenida de Andalucia, 2, 29679. Benahavís
Tel: +34 952 855 798. 
Destinations