Andalucia has half of Spain's top destinations for this year.
If you're a Trip Advisor user, and many of us who love to travel are, you'll be interested to hear about the Travelers' Choice Awards for Spain.
Out of the top 10 destinations which were voted for, including cities and beach resorts, half of them are in Andalucia - five of the ten most popular places to visit in Spain.
So which destinations are they?
**drumroll**
1 and 2 - some cities in the centre and north of Spain which we've never heard of ;)
3) Sevilla - the Giralda and tapas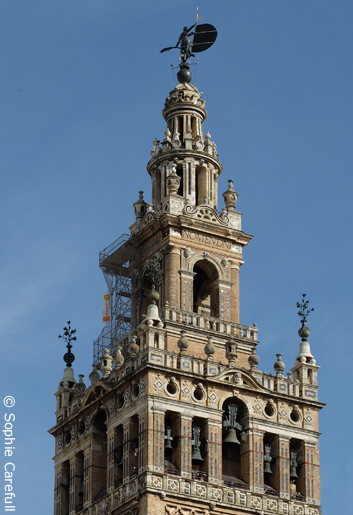 The Giralda - Seville is Spain's no 3 destination for Trip Advisor users.
4) Granada - the Alhambra and Lorca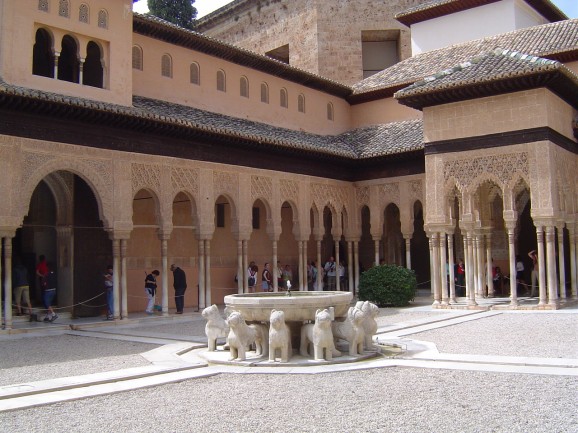 The Patio de los Leones in the Alhambra, Granada.
6) Malaga - museums and Picasso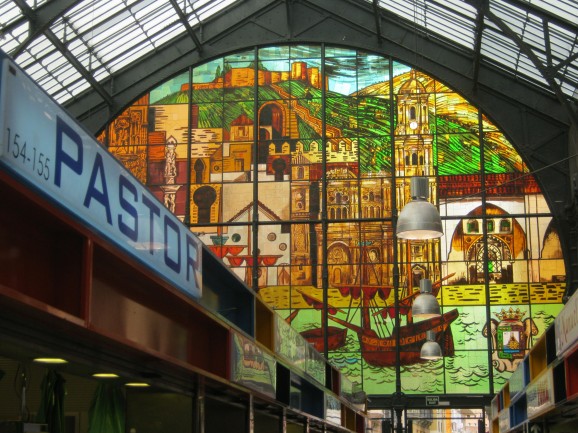 Malaga's covered market, full of fabulous local produce.
7) Marbella - beaches and shopping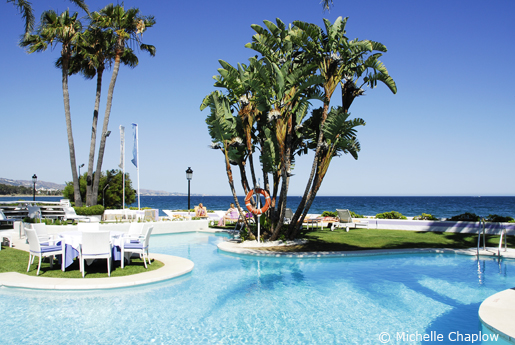 Beach club in glamorous Marbella.
9) Cordoba - the Mezquita and flower-filled courtyards
Arches in the Mezquita, a mosque now enclosed inside a cathedral.
As you can see, most are historic cities, with three
having UNESCO World Heritage Sites
-recognised - Seville, Granada and Cordoba.
Now is a great time to visit these cities, with spring bringin blue skies, sunshine and warm temperatures. And next week the streets of these cities will be filled with hooded penitents as one of Andalucia's most important celebrations:
Semana Santa
(Holy Week) gets under way - in some cities the pre-processions even start today.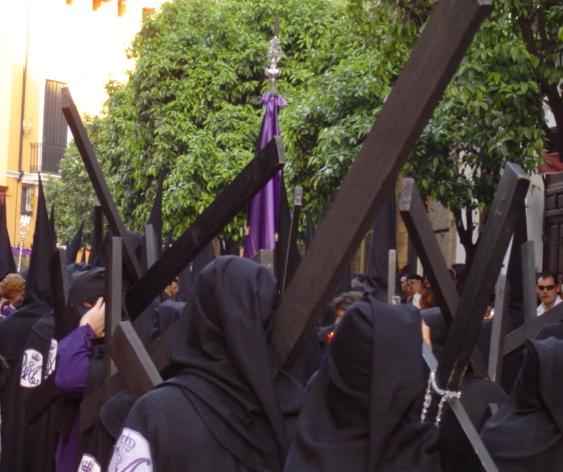 Semana Santa procession in Seville: penitentes with crosses.
The most notable celebrations are in
Malaga
, when
Antonio Banderas
will go out in a procession with his
hermandad
, and in
Sevilla
, where around one million people will watch thousands of nazarenos walk in long, snaking lines as long as several city blocks.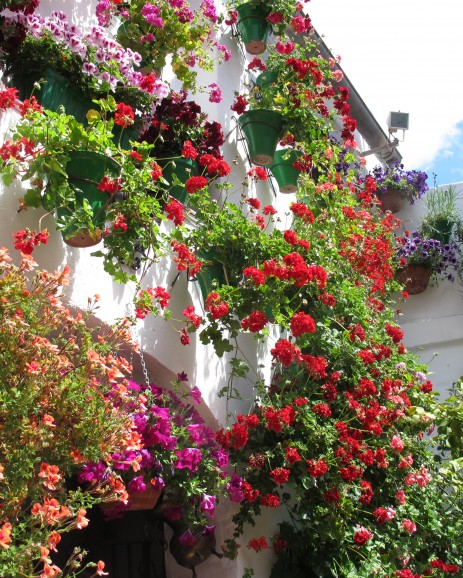 Spectacular floral wall display in Cordoba.
Then, next month it's time for the Cordoba Patios Festival and the feria season starts. So come and discover the wonders of Andalucia!