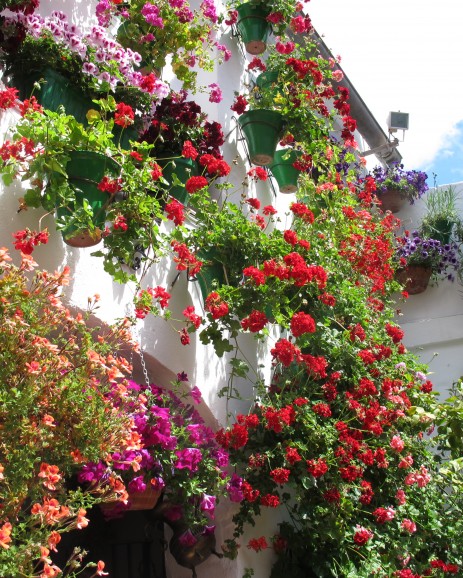 Last week,
UNESCO
inscribed onto its list of Intangible Cultural Heritage of Humanity the
Patios Festival in Cordoba
. This festival is added to Spain's already existing Intangible Cultural Heritage:
flamenco
, and joint-entry
the Mediterranean Diet
.
The Patios Festival, which takes place in Cordoba every year in the first half of May, consists of around 50 flower-filled patios, from small private houses to grand mansions, which open up to visitors as part of a competition. Entry is free, and maps are provided with routes taking you around the city to see as many patios as possible. Patios close at lunchtime, so you have to plan your day, in terms of routes and timing, in advance.
UNESCO has various different categories of heritage: as well as World Heritage Sites, of which there are several in Andalucia - including
Seville
and
Cordoba
historic city centres,
the Alhambra and Albaicin
in Granada, and
Doñana National Park
- there is tangible cultural heritage, which encompasses "oral traditions, performing arts, social practices, craftsmanship and knowledge of nature". This one comes under "social practices", since as well as the open-house aspect, it also includes flamenco and other music genres - singing and dancing in outdoor concerts around the city.
Cordoba's recognition, which was formally confirmed last Friday in Paris where the UNESCO committee was meeting, had already been known about for a few weeks. It will act as some consolation for the city missing out on
European City of Culture 2016
.
The dates for next year's Patios Festival in Cordoba are 8-19 May 2013.