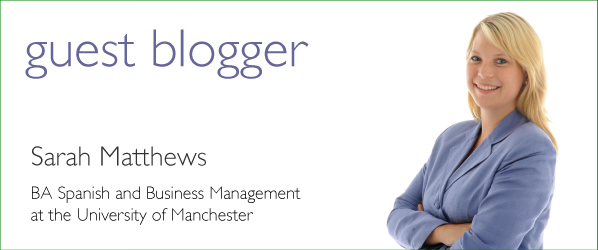 How the wind doth blow
Soon after my arrival in Andalucia, I became aware of the huge popularity of water sports in the area, especially in the South West of Andalucia on the Cadiz coastline. Tarifa in particular boasts one of the best kite surfing locations in the world and it is popular not only with kite surfers, but surfers of all sorts due to its windy location at the meeting point of the Mediterranean Sea and the Atlantic Ocean. The average yearly wind speed of Tarifa is about 45km/h with the windiest months of July reaching 54km/h. But it seems that it isn't just the strength of the wind that gets these adrenaline junkies going, it's also the direction. Known locally as levante and poniente these two winds mean very different things for surfers and fishermen alike, and are discussed frequently among locals, but what are they exactly?
The first, deriving its name from the Spanish meaning 'it rises' referring to the sun, describes Easterly winds moving from further inland out to sea and is therefore the warmer of the two. Windsurfers tend to prefer levante because of the offshore direction and high level of difficulty it can bring.
The latter meaning 'westerly' tends to be cooler bringing air from the sea. Poniente is the dominating wind in Tarifa and it is preferable to kite surfers since it produces the largest waves and full kite sails. These winds blow strongest between 3pm and 6pm but can end very rapidly so it's best to ask the locals for their advice. The best time to experience the poniente winds is between October and May, when although it may be cooler, frequent Atlantic storms swell to reach the Spanish coastline creating waves up to three metres high.
Some of the best conditions for surfing arise as the poniente changes to levante and lovely tubing waves are produced (forming a barrel-like shape before the wave breaks). The local surfers look for these conditions and, since the levante can blow the sea flat within a day, it is said that it's best to get on the water fast when the change comes.
Well, I certainly never knew that waves were so technical, nor that the 'free-spirited', laid back surfer stereotype had to know so much about water and wind, but it's nice to know a few of the facts!
In Tarifa, the weather is warm all year round despite the winds and temperatures rarely fall below 10 degrees. With almost 300 days of sunshine each year, if you're not the adventurous type, then kicking back and relaxing on the stunning white beaches whilst marvelling at the surfers gracefully rising and falling like dolphins is said to be a must.