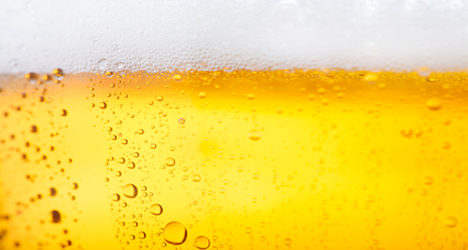 ANDALUCIAN BEERS
Beer (cerveza) is enormously popular in Spain, which is in fact Europe's fourth-biggest producer of lager, and 10th in the world. And even more so in steamy-hot Andalucia, where cold, refreshing drinks are knocked back with great enthusiasm. Indeed, most Andalucians treat beer like a soft drink, and will happily drink four or five glasses and then drive home without even thinking twice. In Andalusian bars it is common to ask for draught beer by the type of glass: a caña is a small glass, a tubo is a long glass. Bottled beer comes in quintos or bottelins (20 cl.) and medias or tercios (33 cl.), as well as litre bottles. The most popular brands of lager in Andalucia are San Miguel, Cruzcampo and Alhambra.
Low and no-alcohol lagers are becoming more popular, as are limited-edition beers, with special colours or logos to commemorate events or anniversaries, or sometimes seasonal.
CRUZCAMPO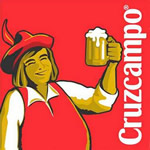 This is the biggest-selling beer in Spain, and one of the top-selling brands in Europe. Based in Seville, it has been owned by Heineken since 1991. Founded in 1904 by two brothers from the Osborne sherry family, this beer takes its name from a stone cross, La Cruz del Campo (The Cross of the Field), where the first factory was built. Cruzcampo's symbol is Gambrinus, the 13th-century beer-brewing Flemish Duke. Cruzcampo is also brewed elsewhere in Andalucia, namely in Jaen. It was the first Spanish brewery to produce a cerveza sin (alcohol-free beer), in 1976. The brewery opened its new factory opened in Seville in 2008, and its latest product is the malty premium Gran Reserva.
Cruzcampo makes several different types of beer: Pilsner lager (4.8%), Light (2.4%), Shandy (0.9%), Cruzcampo Gran Reserva (6.4%), Sin (0.9%).
ALHAMBRA
No prizes for guessing whereabouts in Andalucia this beer comes from. Started in Granada in 1925, its symbol is two lions from the Patio de los Leones in the Alhambra. It is owned by Cervezas Alhambra SL, originally Andalucia's first independent brewery group, now part-owned by Grupo Mahou-San Miguel. Its Cordoba factory produces 60,000 cans per hour. Mezquita is a red "Abbey" beer, dedicated to the city of Cordoba, and Negra is dark, while Alhambra's light product, "Premium Lager" is blond.
Alhambra's products are: Especial (5.4%), Mezquita (7.2%), Negra (5.4%), Premium Lager (4.6%), Sureña (4.6%), Reserva 1925 (6.4%).
SAN MIGUEL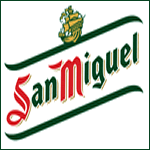 This beer's history starts further afield, in Manila, where it was brewed by Spanish monks in the San Miguel district of the Philippines capital. A Spanish businessman bought the rights and started making it in Spain in 1957. Now part of the Grupo Mahou-San Miguel, the company has 30% of the Spanish market. In 2004 San Miguel produced Spain's first organic beer, San Miguel ECO, and they also produce an apple alcohol-free beer.
You can visit San Miguel's factory in Malaga (by prior appointment only), which dates from 1966.
San Miguel's products are: Premium (5.4%), Especial (5.4%), 1516 (4.2%), ECO (4.2%), Selecta XV (6.2%), Nostrum (6.2%), 0.0 (0%), 0.0T (Con Te sabor Limon, 0%), 0.0 Manzana (0%)
OTHER BEER DRINKS
"Cerveza sin" means "alcohol-free beer", although in practice it is often low in alcohol, rather than having none at all (for example, 1% alcohol, rather than 0%), so be sure to read the label carefully. It is becoming more popular as people finally wake up to the dangers of driving under the influence - the driving licence points system has helped enormously in this. Cruzcampo and San Miguel both produce "sin", though only San Miguel's products are actually 0%. Cruzcampo also makes shandy (beer with lemonade).