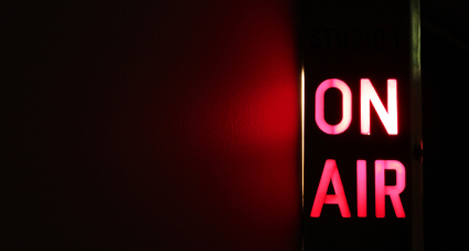 English Language Radio Stations broadcasting in Andalucia
by Dee McMath
There are many English language radio stations in Andalucia, especially along the Costa del Sol and some inland areas where many English speaking residents have settled over the last few decades. A few of the pioneering English language stations are still going strong after and have long-term, loyal listeners, who tune in religiously, actively participate in competitions or phone-in debates on local issues, or simply listen to music.
Local radio may sometimes be criticised for not coming up to National radio standards, but many of the stations on the Costa del Sol and in Andalucia in general, provide not only music, humour, entertainment, news and sport, but also a lifeline for many faithful listeners. Information on up-coming local events and club activities are often advertised, so that if you are new to the area or just want to keep in touch, this can be a great source of initial or on-going social contacts. Commercial advertising on English radio is also very useful to guide you in the right direction if you are looking for a particular service or product or even to know when the sales are on!
Most of the stations have their own blend of themed talk shows, interviews, women's magazine type programmes, sport, weather and news. Normally included somewhere in a local or national news bulletin, you will hear the winning lottery number and the daily currency rates. Some stations are more popular for less talk and more music, with perhaps an hourly news check, often the BBC World Service or another UK-based news service. Competitions are popular on many topics, including general knowledge, music of particular genre, local history, etc. Prizes can range from flight tickets to the UK, to dinner for two in a local restaurant or maybe a beauty treatment.
Radio is said to be more intimate than television because it seems as if the presenter is speaking only to you and this is especially true in the communites that exists in Southern Spain where your favourite local radio station can lift your spirits and really make you feel at home.
English language radio stations in Andalucia.
Chilli FM
Chilli FM an English-speaking radio station, broadcasting from studio in Marbella to over 150 km along the Spain's Costa del Sol and Guadalhorce Valley on multiple connected FM transmitters.
91.5 FM (Marbella)
102.8 FM (Gibraltar & Sotogrande)
100.9 FM (Málaga to Nerja)
93.4 FM (Guadalhorce Valley)
WAVE - 96.0FM
A non talk, 24-hour Classic Hit music station, with BBC World News on the hour. For easy reference, you can usually hear 60's music at 6 p.m., 70's music at
7 p.m. and 80's music at ….. You guessed it - 8 p.m!
Tel: 952 562 474
BFBS GIBRALTAR RADIO 93.5FM & 97.8FM
Radio Station based in Gibraltar, with information on what's on and local Gibraltar events, as well as news, music, chat and competitions. It is primarily set up for the benefit of communication and entertainment of the three armed forces based on the Rock.
CENTRAL FM - 98.6FM & 103.8FM
One of the longest running (and most listened to) english station on the coast, with an impressive number of dedicated listeners. Wide selection of well mixed music programmes covering most tastes, from 60's, 70',s 80's, Soul, Blues and much more. There are also interviews, chat, local and international news, sports news and competitions.
Live Studio, Tel: 952 443 443
MIX - 106 FM (Nerja to Gibraltar)
English Contemporary Radio Station on the south coast and on-line! Broadcasting from Nerja to Gibraltar on one frequency. Genre: easy listening. Slogan: All the Radio You'll Ever Need   Android Apps on Google Play. 
GLOBAL RADIO - 93.6FM
Live local broadcasting station based at Miraflores Playa, Mijas Costa. 24 hour English speaking radio and on-line via the Internet. Global features the best music for ages 0 - 90 years!
Tel: 952 599 212
HEART FM SPAIN
Broadcasting on 88.2 and 95.7FM throughout inland Andalucia and around the world on the Internet. Offering listeners a wide range of music, competitions, specialist music shows and classic comedy and live presenters 24hours a day. Heart FM is the most popular choice throughout the Guadalhorce Valley.
Tel: 952 596 030
RADIO MIJAS - 107.7FM
English news, views and music broadcast from this local station in Málaga province between 15:00 and 17:00.
Tel: 952 581 010
SPECTRUM FM
Spectrum FM is an English language station in Spain broadcasting in Gibraltar, Costa del Sol, Costa Almeria, Costa Calida, Costa Blanca, Mallorca and The Canaries. Spectrum FM was established in 1997 and is a music radio station offering national and international news. Broadcasters are Mark Goodier, Graham Torrington, Fia Tarrant, Gary King and John Morgan.
Tel: 952 90 71 22
TALK RADIO EUROPE
Broadcasting from San Pedro transmitting to the Costa del Sol, Costa Calida and Costa Blanca as well as well as on the Internet. Talk Radio Europe was set up to provide the programming using experience local presenters. The programmes range from lively news commentary and lifestyle magazine shows to through-the-night music classics. A mix of chat, interviews, views, news and music. Local and international news bulletins, keeping you in up-to-date with events and trends in Spain and in the UK.
91.9 FM Costa del Sol West
98.7 FM Gibraltar
88.9 FM Costa del Sol East
92.7 FM Costa Calida
105.1 FM Costa Blanca South
88.2 FM Costa Blanca Central
95.3 FM Costa Blanca North
Tel: 952 799 953
Spanish Radio Stations in Andalucia
There are numerous Spanish radio stations in Andalucia and its well worth tuning in, not only as a vehicle for improving your Spanish language comprehension, but also because they often play a good mix of international and Spanish music. For a guide to local stations and their corresponding wavelengths, see the Cartelera (What's On) section of the newspaper, El País. The Spanish station, KissFM, for example plays international modern classics and is often a popular choice for background ambience in cafeterias. Other well-loved stations are Canal Sur Radio, which has lively discussions, news, sport and music. Cadena Ser is another excellent station with local studios, e.g. Cadena Ser Málaga on 93.9FM. For constant pop and rock, the stations to tune in to are 40 Principales (in Málaga 102.8FM) and M-80 (in Málaga 101.1). The State network Radio Nacional de España has six stations including Radio Clasica (classical music) and Radio 3 with a mix of rock and pop music, both on FM only. For news and informative programmes (interspersed with music and interesting short comments on history, gastronomy, health and other general information) tune into Radio 5 Todo Noticias (88FM). Many of the Spanish stations that broadcast in the Andalucia dedicate some airtime to Flamenco, Sevillanas and other traditional music, as well as cultural themes.