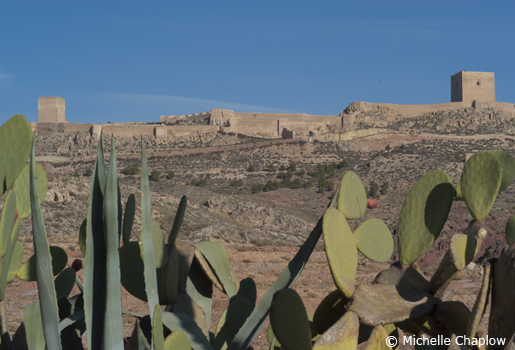 You will find sunshine, blue skies and a rich history in Murcia.
LOCATION AND INTRODUCTION
Murcia is located just inland from the Costa Blanca, south of Alicante, on the Segura river. It has a pleasant, dry climate, with mild winters and warm summers, with the excellent beaches of the Costa Blanca and Costa Calida within easy reach.
The area is famous as Europe's orchard due to its long agricultural tradition and fertile soils: flowers, fruit and vegetables are grown here and exported all over Europe. Especially well-known are its tomatoes, lettuces, oranges and lemons.
It is a very Spanish city, which prizes highly the much-valued customs of traditional life: the paseo, tapas, plazas. With about half a million inhabitants, Murcia has excellent nightlife, mostly around the university area, and good shopping opportunities, with plenty of fashion boutiques and interiors stores.
HISTORY AND MAIN ATTRACTIONS
The city dates back to the ninth century, when it was founded by the Moorish caliph of Cordoba, with the name Medinar Mursiya.
Its most famous monument is the Baroque cathedral, Santa Maria, which dates from 1394 - the oldest part is the Gothic Puerta de lo Apostoles - with an elaborate 18th-century façade. Climb the belltower for amazing views. Inside, look out for an urn rather grizzly with rather grizzly contents: Alfonso X's heart.
Next to the cathedral are the Episcopal Palace and the Casino. Follow Calle Traperia, the main street of the original medina (Arabic city), to Plaza de Santo Domingo, next to Murcia's university and heart of the after-dark action. The other place for nightlife is Plaza de la Flores.
Semana Santa fans will enjoy the Museo Salzillo, which has pasos by the 18th-century sculptor, with very lifelike figures, as well as Belen (Nativity scene) figurines. Another interesting historic building is the Almudi Palace (formerly the Arabic grain store), used for temporary art exhibitions.
Two other museums which are worth visiting are Museo Hidraulico Los Molinos del Rio Segura, housed in refurbished watermills on the river - its café is a good spot to relax, refresh, refuel and enjoy the river views. The Museo de la Ciencia y el Agua is family-friendly education at its best, with interactive displays and a mini-planetarium.
TRANSPORT
Bus: Direct services to Malaga, Granada, Cordoba and Sevilla, as well as Madrid and Barcelona.
Train: Direct services to Madrid; Barcelona via Alicante and Valencia; and local links to Cartagena and Lorca.
Air - see our Murcia Covera airport page
Car rental travel may be the best form of transportation to Andalucia if you don't have a rigid schedule and are prepared to test your defensive driving skills on Spain's speedy highways. Although a little more expensive than bus travel, car rentals allow the greatest amount of flexibility for sight seeing along the way and visiting many historical, old towns you would have otherwise missed. Have a good trip!