PUEBLO NUEVO DE GUADIARO
Pueblo Nuevo de Guadiaro is a newer village in the municipal district of San Roque next to the older Guadiaro village. It is located on the north side of the A-7, opposite the resort of Sotogrande. Pueblo Nuevo de Guadiaro is often shortened to PN de Guadiaro. 
Cortijo los Canos is the name of the old estate on which the village now sits. It is located in a small copse of trees at the east end of the village overlooking the river Guadiaro. Cortijo los Canos is one of the five original estates that were purchased to create the Sotogrande resort. Read about Sotogrande history. In 1969 the new (now A-7) coast road was built and a small slice of Sotogrande was isolated on the wrong side of the road. The Sotogrande developers decided to sell this land and the contemporary village of PN de Guadiaro sprang up. Cortijo los Canos is the oft-forgotten location of a restaurant and a number of shops that come and go, overlooking a pretty cobbled patio.  Chris and Michelle Chaplow chose to hold their wedding reception there in September 1992, unaware of the area's history, simply because it was a pretty typically Andaluz location.
PN de Guadario's first apartment development was conducted by Banco de Jerez. It is the point of greatest commercial development in the area. Calle Sierra Bermeja and the streets around (Dorada, Blanca, Altamira, etc.) are filled with a huge variety of small shops and services: restaurants, bars, small supermarkets including overseas British import brands (at one time there was an Iceland), banks, builders merchants, vets, language schools, architects, gestors, real estate agents, car hire, garages and more. Pueblo Nuevo is the village that provides most services to the Sotogrande estates.
Hotels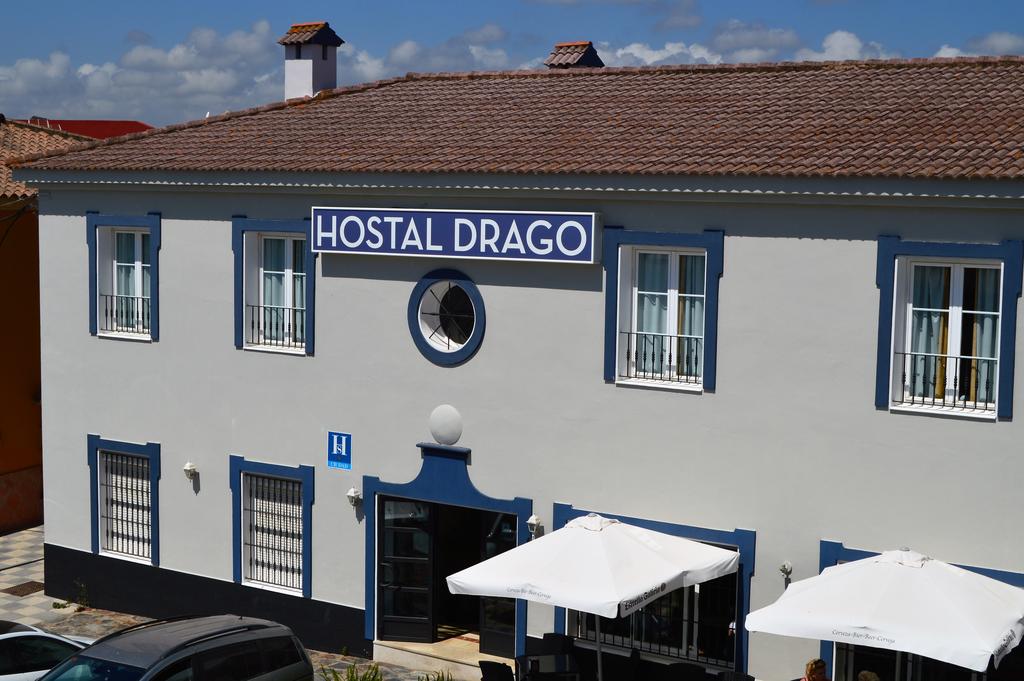 Hostal Drago
This simple guest house near the seaside is near a spa and fitness centre. It has an excellent location for leisure, including many nearby golf courses. The Hostal Drago is well situated in Andalusia, a short walk from the beach.
Roman Barbesula
Guadiaro is the site of a small Roman town called Barbésula which was dedicated mainly to the fish salting industry. Kilns used in the manufacture of amphoras (clay vessels) for the export of Garum have been discovered here.   More> 
TAPAS BARS
Lemon Bar Tapas - Calle Sierra Bermeja
E Tapa - Calle Sierra Bermeja
RESTAURANTS
Cortijo los Canos
El Patio - Calle Altamira No 5, Edificio Ayala
Osteriadanaario - Plaza Italica, Pizza Italian
La Reunion - Plaza Italica, Grill
Restaurant Casa Moncayo -  Calle Sierra Bermeja
Golden View -  Calle Sierra Bermeja, Indian cuisine
BUS SERVICES
M-240 Estepona to La Linea
M-271 Tesorillo to La Linea
San Roque Municipal Bus - Line 2 San Roque Centre to Torreguadiaro
Destinations