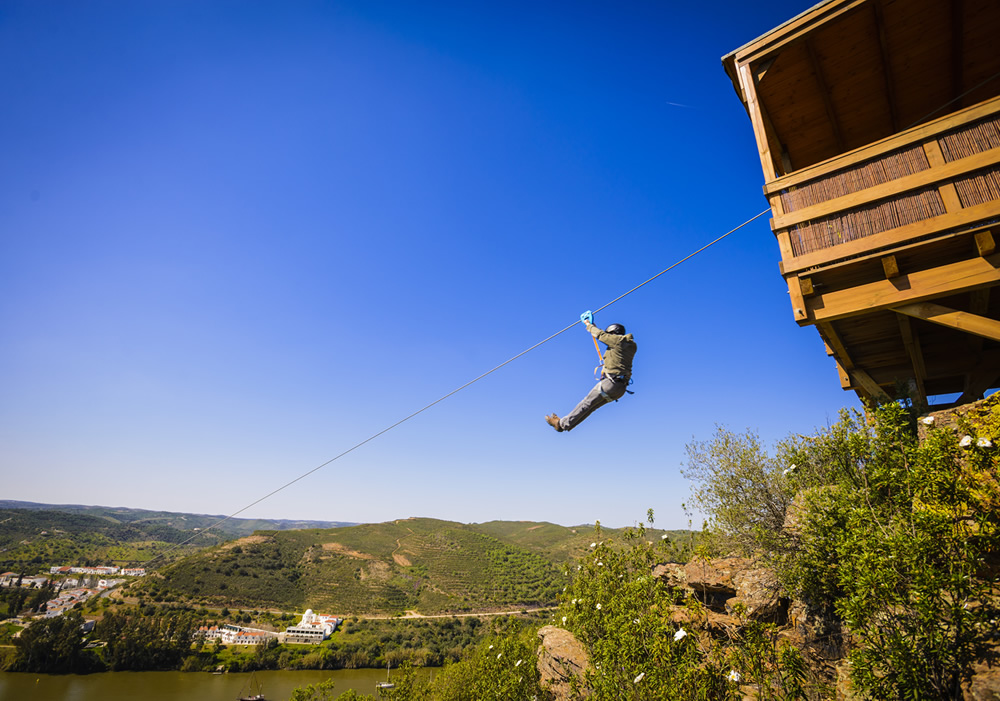 Zip Line (Sanlúcar de Guadiana to PORTUGAL)
Sanlúcar de Guadiana has an activity group called Limitezero that offers the only cross-border zip line in the world. It provides its visitors with a unique, unforgettable experience crossing over the River Guadiana from Spain to Portugal on the first cross-border zip line in the world. Along the 720 metres joining the two countries users cross over the river at speeds between 70 and 80 km/h. Participants are transported with their equipment and helmets in groups of up to 8 people to the departure platform and upon reaching the end of the zip line in Portugal, participants must walk for about 5 minutes to the Alcoutim jetty where they are ferried back across the river to Spain, with the cost of the ferry being included in the price. The jump only goes in one direction, from Spain to Portugal. Located on Avenida de Portugal, in front of the Sanlúcar de Guadiana jetty (next to the Tourist Information Office and the Asador de San Marcos bar).
Opening Times: Tuesday-Sundays, 10:00hrs-22:00hrs. Closed Mondays and during the winter.
Tel: +34 670 31 39 33
Search Hotels in Sanlúcar de Guadiana
Destination tags