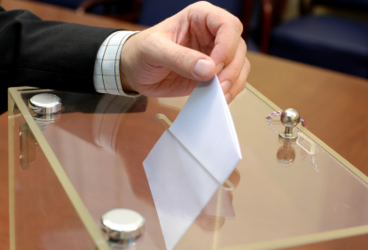 How to vote as a EU citizen
All EU citizens are eligible to vote in local elections in Spain, as are Norwegians who can prove a minimum of three years residency. UK citizens under a bilateral treaty signed on 21-01-2019 can also vote in local elections.
The first step towards voting is the padrón which should be one of the first documents you register for upon moving to a new municipality. Aside from providing you with eligibility to vote, it is important as government funding is based on the respective local residential population. When you register for the padrón be sure you also ask for a census document ("quiero estar censado" – "I want to be included in the census"). You will need to check the appropriate box on this form, indicating your wish to vote.
If you have completed your paperwork correctly and far enough in advance, you will be included on the official voting lists that are posted in your local town hall around two months before elections. You should also receive a voting information card sent to your registered address.
To be sure you are included in the list of eligible voters, you must contact your town hall approximately three months in advance to find out when the lists will be posted – possibly in the "departamento de estadística", or statistics department. Even more importantly should your name not appear on the list, you must find out until what date you are able to request that the situation be rectified by means of filling out a "reclamacion en periodo electoral" sheet.
The voting takes place at "colegios electorales" or polling locations, and each voter must go to his or her corresponding location. Usually the nearest to where you live. Those in doubt can contact the town hall for more information. Bring your identification and voting papers with you to the polls. First go into the booth and you will see lots of paper lists on the shelf. Choose the list of the party you wish to vote for, place it into one of the envelopes provided and seal the envelope. Some parties will actually post their lists in envelopes to encourage you to vote for their party. Finally go to the desk, produce your documentation and hand your envelope to the assistant, who will place it into the transparent box for you.