Malaga Football Club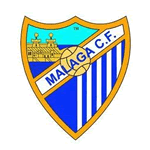 Atlético Malagueño was founded in 1948 and it was much later, in 1994 that it became Malaga C.F. (Club de Fútbol). It was originally set up to train players for the first team and for this purpose it was affiliated with Club Deportivo Malaga. The home stadium, La Rosaleda is a favourite venue for a huge number of international supporters, who even have their own English language website and live coverage of all the games on local English Radio. Malaga fought their way from Group 9 of the third Division in 92/93, to finally achieve First Division status in 1999/2000.
In June 2011 the club was purchased by Quatari Sheikh Al-Thani, for 36 million euro. This brought to the club a lot of new prospects and high hopes for their future. Fernando Sanz who formerly had shares in, and ran the club for the last four years still remained with them in an advisory position.
For many years now, the numbers of British and other English speaking supporters of Malaga C.F. have increased to become an important following of this Andalucian football team.
The Rosaleda Stadium in Malaga city is the home ground of the team where they play on Sunday evenings. It is relatively easy to find the stadium, which is also next to a Commercial Centre of the same name - Rosaleda. If you don't want to navigate the journey by car, you can either take a bus or train into Malaga centre and from there take a taxi the short distance to the football ground.
For a normal match it is usually fairly easy to get hold of a ticket and not too expensive at around 40 Euros for adults with discounts for children. At a recent game against Real Madrid however, some tickets were sold for as much as 200 Euros. At most games supporters throw confetti in the air when the team comes out, so if you feel like joining in the spirit of tradition, be prepared and bring a packet or two along with you. Throughout the match people come around selling cold drinks and snacks. For security reasons, you are not allowed to take bottles into the ground - not even water - so have some change ready to buy it while you are there.
For keen Malaga followers (or if you want to enjoy a game with fellow English speaking supporters) then you can contact Ken at the Tavern Bar in Marbella Old Town, which has become the headquarters of the Malaga Football Foreigners Supporters Club. Since 2001, Ken has been organizing a coach service to the Rosaleda ground for Malaga supporters and friends. Ken is also an excellent contact for information on tickets for particular games.
The official name of the supporters club is called the Peña Internacional Malaguista and is visited and contacted by Malaga C.F. fans from all around the globe. At first there were just a few people who took advantage of the organized transport to the match, but now there is a large following that regularly goes along.
The Tavern bar is a welcoming place where supporters who are unable to see the match live, can watch it on TV, along with fellow supporters, while enjoying a cold beer and camaraderie. On the occasions when Ken is at the match or on other club duty, Pam, his other half, holds the fort back at the Tavern.
For more information on the Club, transport to the match or obtaining tickets, call Ken on (+00 34) 646 609 320 or in the evenings on (+00 34) 952 772 814.
Malaga C.F. - colours - Blue and white stripes
Home Ground: La Rosaleda (Capacity 25,000)
Paseo de los Martíricos, 29011 Malaga