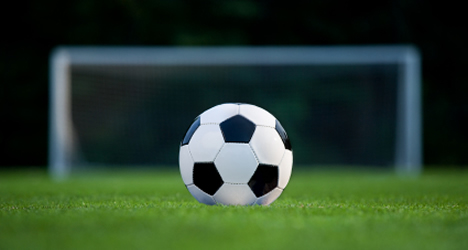 Seville and Betis - the red-and-whites vs the green-and-whites
Home | Granada CF | Malaga FC | Sevilla FC | Real Betis Balompie
SEVILLA FC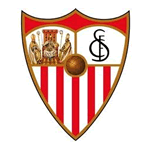 EARLY DAYS
Seville was started first - officially in 1905, but the earliest football match took place in the city before then, in 1890, against the newly-founded Huelva club Deportivo, which was started by British mineworkers who brought the game to Spain, along with British sailors and Spanish students returning from Britain. Its name, Sevilla FC (Football Club, rather than CF - Club de Futbol) reflects its British origins.
WHERE'S THEIR STADIUM AND WHAT HAVE THEY WON?
Named after the club's former president, Estadio Sanchez Pijuan is situated in Nervion district, to the south-east of the city centre; its capacity is 45,500. The stadium is right next to Nervion Metro station; this is the best form of transport to use on match days, as parking is very difficult. The following buses also stop near the stadium: 5, 22, 23, 24, 27, 29, 32, B3, B4 and C2. The club is owned by its fans, who are called 'Sevillistas'.
They won the Copa del Rey in 1934, 1938 and 1948, and the Liga in 1945; then, after a half-century without titles, won the UEFA Cup in both 2005 and 2006, becoming the first Andalucian team to win a European final, and only the second club to defend the title successfully. This winning streak continued with the Copa del Rey in 2007, as well as the Super Cup that year, when they beat the Liga champions, the mighty Real Madrid.
TRIVIA
Seville fans clap through the 16th minute of every home game in honour of Antonio Puerta, the young player with number 16 shirt, who died after collapsing during the first match of the 2007 season.
Seville has its own radio and TV stations, Sevilla FC Radio and SFC TV.
The ´Biris' are hardcore Sevilla fans, or 'ultras', named after Gambian player Alhaji Momodo Njle, known as Biri-Biri. They sit in their own area - in the north stand - and officially claim to be anti racist and antifascist.
Sevilla FC - REAL BETIS BALOMPIE: A CENTURY OF FOOTBALL RIVALRY
Spurs and Arsenal, West Ham and Chelsea, Rangers and Celtic, AC Milan and Inter - many cities have rival football clubs whose fans have maintained years of animosity, or friendly debate. It may be geographical, it may religious, but there's nothing like a derby to get a city's blood rising to boiling point. Probably the most famous rivalry in Andalucian, if not Spanish football, is Seville and Betis - the red-and-whites vs the green-and-whites.
Destinations