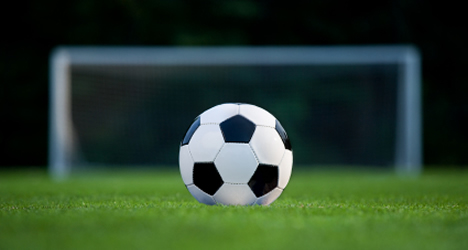 Seville and Betis - the red-and-whites vs the green-and-whites
Home | Granada CF | Malaga FC | Sevilla FC | Real Betis Balompie
REAL BETIS BALOMPIE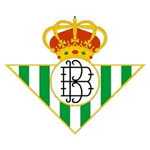 EARLY DAYS
Betis, full name Real Betis Balompie, followed in 1907, founded by students from the Polytechnic. They were led by another Brit, Henry Jones - known as Papa Jones - who was their first chairman; their inaugural match was also against Huelva, in 1908. With royal decree from Alfonso XIII (he of the Seville luxury hotel) in 1915, they gained the 'Real'. Betis is generally considered the more working-class team, since it was founded as a breakaway from Seville, who refused to allow a player in because he was 'just a simple worker'.
WHERE'S THEIR STADIUM AND WHAT HAVE THEY WON?
The Betis stadium, Benito Villamarin (built for the 1929 Expo, also named after a former president), is in Heliopolis district, to the south of the city centre - at the far end of Avenida de la Palmera. The stadium seats 51,700. You can get to the Betis stadium by bus – all the following routes go there: 1, 2, 6, 34, 37. Fans are called 'Beticos' or ´verdiblancos' (green whites).
Betis won the Liga in 1935 and their first Copa del Rey in 1977 and was the first Andalucian club to make it into the UEFA Champions League. They won their second Cup in 2005.
TRIVIA
Betis' name is derived from Baetica, the Roman name for the Guadalquivir river, which runs through Seville. Balompie is the literal Spanish word for football, as opposed to the anglicized version, futbol.
The colours originated when one of the club's founders returned from Glasgow with a Celtic strip, and it was decided to adopt the same green and black stripes; the black was subsequently changed for white, making their colours the same as the Andalucian flag.
Their stadium is named after their chairman, Manuel Ruiz de Lopera, a colourful and controversial character. His pet dog, Hugo the 'singing' Husky, is a star in his own right.
SEVILLA AND BETIS: HEAD TO HEAD
To say it is a fierce rivalry is an understatement: recently, fans have even celebrated their own defeat, if it causes the relegation of the other team.
Their first derby took place in 1915, with Seville winning 4-3, which more or less set a precedent: Betis lost again the following year in the first Copa Andalucia. Since then, Seville has won around 65 per cent of their derbies.
In 2007, a Seville-Betis Copa del Rey quarter-final had to be suspended after a Betis supporter threw a projectile at the then-Seville manager, Juande Ramos, and knocked him unconscious. Betis were sanctioned by having to play their next three home matches at another venue.
In 2009 Betis beat Seville at home for the first time in 13 years.
Sevilla FC - REAL BETIS BALOMPIE: A CENTURY OF FOOTBALL RIVALRY
Spurs and Arsenal, West Ham and Chelsea, Rangers and Celtic, AC Milan and Inter - many cities have rival football clubs whose fans have maintained years of animosity, or friendly debate. It may be geographical, it may religious, but there's nothing like a derby to get a city's blood rising to boiling point. Probably the most famous rivalry in Andalucian, if not Spanish football, is Seville and Betis - the red-and-whites vs the green-and-whites.