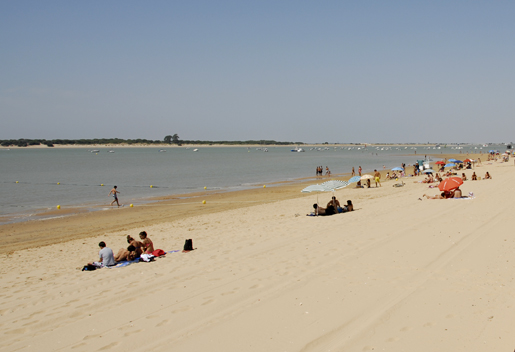 Sanlucar de Barrameda beaches have lovely, golden sand.
Sanlúcar de Barrameda Beaches
Sanlucar de Barrameda is delightful small town situated at the northern tip of the sherry triangle and is home to the first beaches of the Cádiz side of the Costa de la Luz.
Bonanza
The first beach (i.e. the most northerly) on the Cádiz side of the Costa de la Luz is known for its calm waters and golden sand. Bonanza beach is very popular with the locals so can get busy during the summer months. Spend your time there watching the small boats bobbing in the estuary in front of the beach, although watch out for the smells that can sometimes drift over from the nearby port! Parking, toilets, security and summer kiosks are available.
Bajo de Guía
Bajo de Guía is one of the busiest beaches and one of the last located on the estuary of the Río Guadalquivir. It is popular thanks to its year-round excellent facilities: plenty of nearby hotels, boats for hire, parking, toilets, lifeguards, restaurants, changing rooms, showers and beach cleaning. From here, admire views across to the Doñana Natural Park. Easy access from the town. From here, visitors can take a boat trip across to Doñana.
Bajo de Guia beach where you can take a boat across the Guadalquivir.
Calzada
This long, narrow beach also contains Las Piletas beach and Media Lengua beach. It is the main beach in the town which makes it very popular with the locals. It boasts a wide range of facilities, including ample parking, showers, toilets, changing rooms, lifeguards, restaurants and boats for hire. Fascinatingly, it is the only beach in Spain where beachgoers can also tie their horses up while they sunbathe. The second and fourth weekends of every August, Calzada Beach is also transforms into the location of the Sanlucar de Barrameda Horseraces, a world famous horse racing event that has been taking place since 1845.
La Jara
Playa de la Jara is another long and narrow beach which narrows even further periodically due to the coastal erosion that takes place in the area. One of the beach's defining characteristics at the west are the 'Corral de Merlin' (hidden in high tide) which are fishing pools dating back to an old tecnique of catching fish trapped in tide pools. The rocks give the beach an arc shape. To access the beach take the Sanlucar - Chipiona road (direction: Chipiona). When you arrive at a crossroads, take a right and continue until you are following the villa-lined river that eventually flows into the beach.
<< West to Almonte (Matalascañas) & Huelva          -         East to Chipiona beaches >>
Destinations