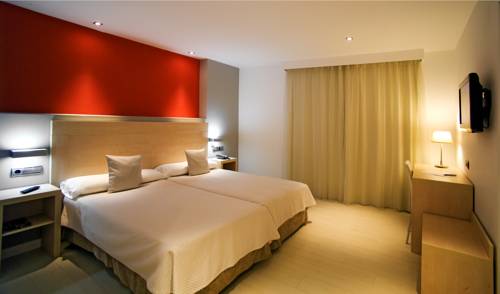 Small central modern hotel with roof terrace

Hotel Europa
Small central modern hotel with roof terrace
This three-star hotel is located in the city centre of Jaén and features a roof terrace with views over the cathedral. You can't miss it, as the name is written in huge letters across the façade.
Some of the 40 guest rooms, which are modern and feature pale wood, mosaic-tiled ensuite show-ers and flatscreen TVs, have private terraces with modern outdoor furniture. Handily for those whose vision is not great, the room numbers are painted large on the doors.
The hotel has a roof terrace with sunloungers, ideal for soaking up the Andalucian sun, and admiring the views over the city to the mountains beyond. You can eat at the cafeteria on the ground floor. Additionally, the hotel is conveniently located for those visiting the IFEJA congress site.
Private parking is available nearby.

Destinations