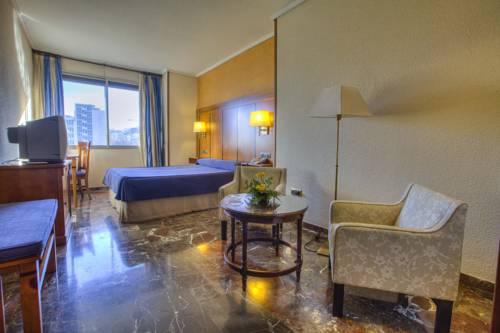 Centrally located three-star hotel with excellent entertainment facilities

Hotel Condestable Iranzo
Centrally located three-star hotel with excellent entertainment facilities
A large modern hotel located on the corner of the main shopping street, close to the Jaen Museum.
This hotel has 158 spacious guest rooms, some in classic, elegant style, others with a simple, modern feel.
You can find culinary satisfaction at the restaurant and English-style bar, with outdoor terrace featuring micro-climate for summer and heating in winter.
Those looking for entertainment will be delighted to know that there are both a sleek nightclub and high-tech bingo hall, making this an ideal choice for groups. Marble-floored function rooms can accommodate hundreds for social events or conferences.
For relaxation and pampering there's a small spa.
Onsite parking is available.

Destinations