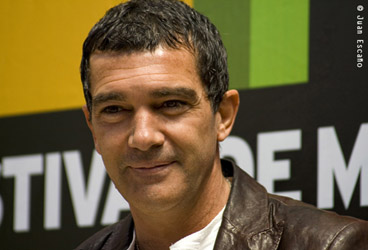 Antonio Banderas production company - Green Moon - Films in Málaga
In no time Antonio Banderas' production company, Green Moon, returned to Málaga and its surroundings to film yet another movie, Broken Day (Día roto). Filming is began in October 2009 and ran for seven weeks. This is an action flick directed by the young Néstor F. Dennis, who also participated in writing the script together with Antonio Meliveo, Miguel Ángel Oeste and Pablo Aranda.
With this latest project, Banderas is making clear – once again – his decision to find a way to be able to work in his beloved Málaga. He is also showing his commitment to Spanish cinema and young talents.
During the presentation of Broken Day, the famous native of Málaga said he was impressed with the way Dennis – previously dedicated to producing shorts - understands cinema in that he envisions finished work carried out at little expense. Banderas also stated that he was proud to put his name at the service of projects like this because it's important to allow young people to express themselves and give them an opportunity to achieve success and that they might achieve that success thanks to opportunities from Green Moon.
On the other hand, Antonio Banderas is forging ahead with his idea of creating an actors' studio in the capital city of his native province. This project may one day be located in the future theatre planned for Málaga's Port or in the renovated Cine Echegaray.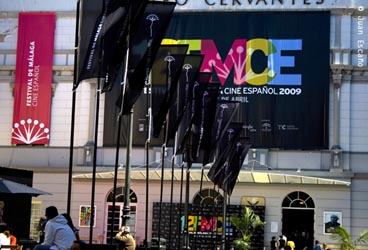 Antonio Banderas, in spite of his tight agenda, dedicated a few minutes to Andalucia.com to share with us his favorite corners of Andalucia, which include Málaga and Marbella, his favorite names – Carmen for a girl, Antonio for a boy – and his number one dish: "Ajo Blanco" (White Garlic Soup).
Once again, this actor from Málaga highlighted his personal simplicity, the hallmark of someone who has become famous without changing his personality. The actor/producer is friendly and down to earth with his audience and attending journalists. Not all Spanish actors who have made it to fame in Hollywood can say the same.
During the photo session before the presentation of Broken Day, Antonio was joking with journalists and asking them questions – with that southern Spanish accent that this magnet for the camera hasn't lost. On the other hand, while he was posing with numerous media with a desperate fan in the background begging for an autograph, he answered laughing, "Sure man, sure, as if I don't have anything else to do." Once finished with the journalists, the first thing he did was seek out that desperate fan, sign the autograph and take a picture with him. Once again, just being Antonio Banderas!