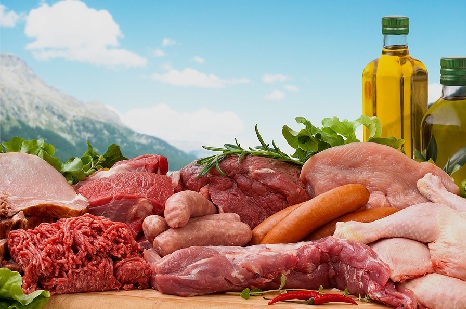 We are well aware of the wealth of local Spanish delights on offer in Andalucía: solomillo, presa iberica, chorizo, Serrano ham... the list is endless. But sometimes you just fancy a tender juicy steak, or a succulent burger on the barbeque.
Whilst many people who come to Andalucía are tourists looking for an authentic Andalucían cuisine, there are also a large number of expats who get the occasional hankering for a Sunday roast, or a Cumberland sausage and mash. Perhaps you are a restaurant owner wanting to serve a British menu. However, this is not always as simple as it may seem since, as many visitors to (and residents of) Andalucía will be aware, most supermarkets don't stock a lamb shank or a brisket of beef, so it is necessary to locate an English or British butcher that can provide you with the cut you're after.
The Costa del Sol, due to its high number of British residents, has plenty to offer in terms of British produce. The easiest place to find an English butcher is in a British supermarket, such as Morrisons in Gibraltar. But many of the urbanizations along the Autovía de la Costa del Sol also have a butcher's shops where you can find cuts of meat for any occasion, and many will even order your Christmas turkey, or a pork joint complete with crackling.
There is a well-known English butcher in Duquesa, and another in Benavista; both are known to stock prime cuts of everything from beef, lamb, pork and chicken, to veal and mutton, and will order other cuts on request.
British butcher's shops are great place to buy mince for a lasagne, bolognese or a shepherd's pie, and it is often much tastier for making your own burgers, as the meat is leaner, juicier and more full of flavour. Moreover, you are investing your money into smaller businesses rather than the large-scale supermarket chains.
Many English or British butcher shops also work on a wholesale basis, which is ideal if you are opening a restaurant serving British food. You will be able to serve the finest British dishes on offer on the Costa del Sol, with everything from steak and kidney pie, to roast beef and Yorkshire pudding or bangers and mash.