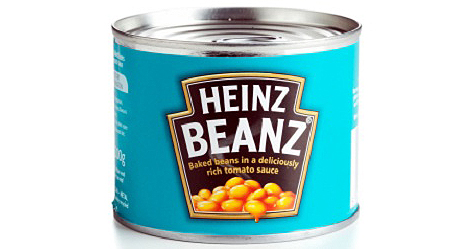 British grocers
You can find a number of British grocers on the Costa del Sol and in Gibraltar, to satisfy that hankering for Branston Pickle, Jammy Dodgers, or crumpets.
There are five branches of Iceland (referred to as Overseas): in Puerto Banus - Centro Comercial La Alzambra opposite Puerto Banus, in Mijas - Parque Empresarial Miramar, in Pueblo Nuevo just opposite Sotogrande, plus smaller 'express' stores in Guadalmina and Calahonda.
As well as the frozen goods, including party food and desserts, these stores have fresh bread and dairy, tinned goods, jam, chutney, cereals, baking ingredients; British press, stationery and greetings cards (hard to find in Spain); and some Waitrose products.
Opening hours (both branches): Monday to Saturday 9am-9pm.
In the vast La Cañada Shopping Centre, in Marbella, you can find Marks&Spencers (on the first floor). It's the only branch of the store in Spain, and it opened in November 2009. The food hall is located at the back of the store, and has a representative, rather than comprehensive, selection of their products, with snacks, cakes and biscuits most in evidence.
Opening hours: Monday to Saturday, 10am-10pm.
For a big shop, it is worth heading into Gibraltar (don't forget your passport, and avoid the queues by arriving at around 11am, after the morning rush hour but before lunch time) to go to Morrisons. This is located on Westside Road, in the modern offices area outside the town centre.

Inside the supermarket itself, you can find an excellent fruit and vegetables section, including some organic produce; ready meals, pasta and pizza, including freshly made; bakery, fish and meat counters (British produce); deli counter, with cheese, olives and cold meats; baby food, including organic; a good selection of shampoos and bath products; household items, such as baking tins; cakes and biscuits; and well-priced wine (non-Spanish wine is very expensive in Spain). There's also a café, pharmacy (handy for cheap paracetamol), excellent area with stationery, magazines and books.
Opening hours: Monday to Saturday, 8am-10pm, Sunday 8am-8pm.
Gibraltar also has a Marks & Spencers, with a small but well-stocked food hall. In addition, there is the recently opened Eroski City located near the entrance to the former airport terminal, which sells a large selection of British produce including a good section of Waitrose products.
Many of the mainstream large supermarket chains such as El Corte Ingles, Supercor, Carrafour also have small sections devoted to International grocery products. Worth hunting these corners out.